Camera power and batteries
Portable camera batteries, power and charging systems.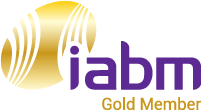 Anton/Bauer Dionic XT battery series
The industry workhorse. Uncompromising performance and unmatched reliability in a compact form.
SilverBack V
First ultra-compact, lightweight 12G/4K camera-back system with IP Gateway.
SWIT PB-S98S 98Wh Square Li-ion Battery Multi-sockets
SWIT 98Wh Square Li-ion Battery Multi-sockets.
AS-1/
Professional camera remote controller. High quality, one essential for recording studio events.
Handle Power Battery PH70
Capacity: 72wh, 5Ah Input: 16.8V , 4.5A Weight : 800g /1.76lbc Dimensions:72*181*41 mm
98Wh V-Mount Li-ion Battery B-98V
Capacity : 6.6Ah 98Wh Weight : 720g / 1.59lbs Dimensions: 138*91*54mm
CUE Series V-Mount
Cost effective solution in 3 capacities with IDX reliability and safety as standard
DUO Series V-Mount
Three models. Greater Energy Density with Digital Data. Three versatile D.C. Outputs and a V-Torch
IPL Powerlink Batteries
Stackable batteries in two capacities where power is drawn primarily from the rear battery.
Sony BPU Style Batteries
Sony BPU Style Batteries in two capacities with D.C. output options
Sony L Style 7.2V Batteries
Three batteries with different capacities and price points.
Panasonic/JVC Professional Batteries
Large capacities and D.C. outputs. More recording time. Less time changing batteries.