IP networks and switches and SDVN
IP-based switched, networking and software-defined video networks used for real-time uncompressed video and audio transport over IP.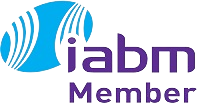 MPA1000
The MPA1000 AV over IP module moves 4K60p 4:4:4 video and audio over standard 1Gigabit networks.
ME10 SoC
The ME10 SoC is Macnica's full-stack IPMX 4K AV over IP system on a chip (SoC)
ME10/MPA1000 Launch Kit
Begin developing 4K AV-over-IP products with IPMX interoperability quickly.