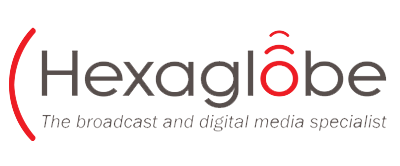 X-TREME Player by Hexaglobe: putting viewers in the director's seat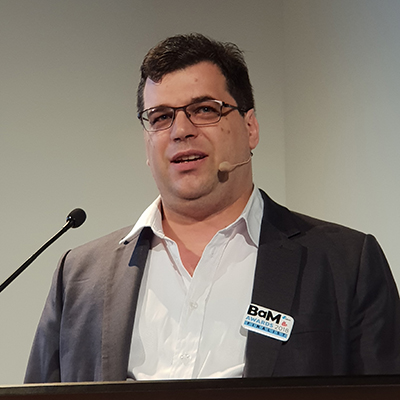 Franck Coppola, Hexaglobe CEO
With Fiber-To-The-Home and 4G (and soon 5G) becoming prevalent in most countries, OTT is now catching up with traditional broadcast in terms of quality. Moreover, by providing a return channel, it has now the ability to offer everything connected TV offers like HbbTv failed to deliver – an interactive live viewing experience to revolutionize entertainment.
Our latest development, X-Treme Player was designed to take full advantage of OTT technology, not just to mimic the traditional TV experience as other players do. Tightly integrated with Hexaglobe's live event suite, the player provides instant switching between multiple camera views, dynamic DVR-based timelines, slow motion and fast-forward features. X-TREME Player is a result of market research combined with intense R&D efforts. What marketing says is that people are still looking for the same features the industry has been trying to deliver for a really long time. In fact, we could already enjoy multi-camera broadcasting of Formula 1 on satellite back in the nineties. Meanwhile in digital offerings, channel and camera switching remained too slow and audiences would miss the old days of analog TV in that respect​. ​Other requests were having an index of key moments and being able to watch them at any time during the streaming as well as the ability to see a chosen moment in slow motion and fast-forward mode. On the content owners side, the ability to clip a video material from live streaming and publish it to social media as soon as possible was also indicated as a must.
The X-Treme Player from @hexaglobe provides instant switching between multiple camera views, dynamic DVR-based timelines, slow motion and fast-forward features - BaM™ Product Highlight: Hexaglobe Click To Tweet
For years, these features were extremely costly to implement, but when our R&D team said the technology was now ready and when the first deployments were successfully made for a French broadcaster, Equidia (the broadcast arm of France's PMU, the largest betting agency of the country), we were convinced we had the right product at the right time.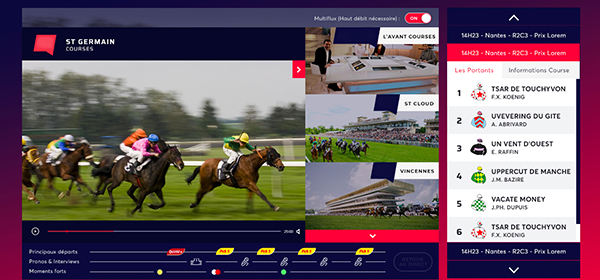 Now, the possible applications are countless: designed with the goal to put the viewer in the director's seat, X-TREME Player allows to decide whether and when to watch interviews, backstage and replay materials (since the viewer may prefer to view a race first and keep the extras for later – or, to switch between them freely as the action unfolds), what part of the field, track, or backstage does he want to see (as for example, the rear of a Formula 1 race might be more interesting than the front), what player or driver to follow as well as what actions to replay, how many times to replay them and when to do it – which is all possible thanks to the interactive DVR timelines updated in real time.
We already see a lot of interest in the product as the way we consume entertainment is now changing quicker than ever. By giving an easy to integrate product to our customers, we help them embrace the opportunities these changes bring.
//php echo do_shortcode('[tag_groups_cloud append= ({count}) collapsible=1 groups_post_id=0 tags_post_id=0 hide_empty_tabs=1 hide_empty=1 separator= | link_target="_blank" show_not_assigned=1 not_assigned_name=Tags div_class="custom-tagGroups-for-post-page"]'); ?>
Search For More Content
//php echo do_shortcode('[contextly_main_module]'); ?>