PROJECT, COLLABORATION OR EVENT CATEGORY BaM™Award Winner: NEP Mediabank and Discovery – changing the Oympic Games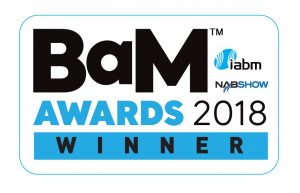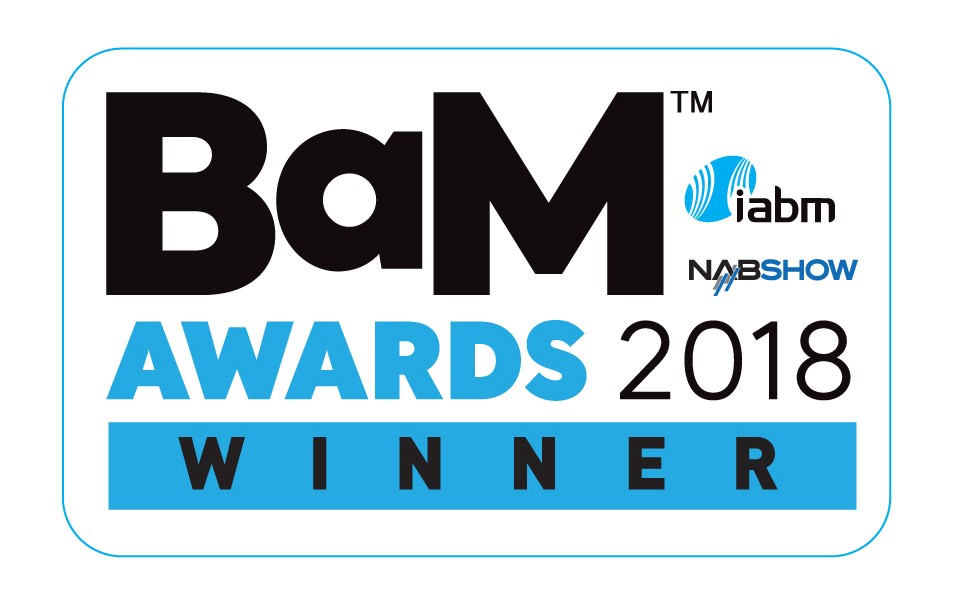 The 2018 Winter Olympics marked Discovery's first of four Olympic Games with broadcasting rights for most of Europe, and they needed to build a complete solution, from the ground up, to deliver Olympic content to 50 territories across Europe in 21 languages.
They knew that one of their main challenges was going to be managing the tremendous volume of content coming in from Korea and out to all of their distribution channels. With 900 people from Discovery on the ground in PyeongChang and 1400 more across 10 sites in Europe, immediate access to content from anywhere in the world, with easy collaboration and content sharing was going to be critical. NEP worked with Discovery to build out their Mediabank cloud-based media asset management tool to create a custom solution for Discovery's ingest, storage, logging, distribution, and collaboration needs.
At its core, NEP's Mediabank is a cloud-based toolbox with an extremely intuitive and user-friendly interface that allowed Discovery's team to access their media from anywhere, anytime. They were able to search, process and distribute anything from their media library using any browser on their computer, tablet or phone. Mediabank includes three distinct applications:
AdEx: An application that served as content courier for Discovery's digital video files, promos and masters. AdEx handled live ingest from OBS and Discovery's teams on the ground via a custom touch-screen application-based form, added rich metadata, automatically performed quality checks and delivered their files in the correct pre-set format to all of their platforms as well as external media partners. Metadata from this live logging tool also allowed Mediabank to handle auto-clipping and automated distribution to digital and social platforms almost immediately.
Review & Approval: The collaboration application that allowed Discovery's entire team to share updates and comments clearly and quickly and move through the approval process efficiently. They used it to communicate real-time with colleagues to keep projects moving, annotate on material at any point during production, or give it a final check before going to air.

Library:

The application that served as a window to Discovery's entire media library. Rich with metadata, it offered a powerful search tool with the ability to share content with internal and external partners or publish directly to any destination. It also offered the ability to edit clips and set up scores of different automations.
At its core, NEP's Mediabank is a cloud-based toolbox with an extremely intuitive and user-friendly interface that allowed Discovery's team to access their media from anywhere, anytime - BaM™ Product Highlight: NEP Mediabank and… Click To Tweet
Mediabank was able to take 132 different commentaries into 1 single hub, synch video and sound, add virtual and augmented reality elements and make content available with delay of less than 7 frames. At its peak, NEP's Discovery Mediabank supported12,000 hours of Olympic content, handled ingest of 64 live feeds from PyeongChang, used over 550 Terabytes of storage, handled over 20,000 file transfers totaling 127 terabytes, created over 1,700,000 files, and using metadata, Mediabank created nearly 30,000 auto-clips. This was all managed in a simple, easily accessible web-based tool that is exceptionally user-friendly.
The full platform was rigorously tested for months, but the real test came the night of the Olympic Opening Ceremonies. Additional tension was added when athletes from North Korea and Russia entered competition just before the Games began, creating a last-minute hustle to update metadata and check the systems once again. The NEP and Discovery teams lined the operations rooms in Oslo and Paris when the 'switch' was turned on. The system worked perfectly, and the team's hard work and innovation was recognized industry-wide with a 2018 IABM BaM™ Award.
Search For More Content