Wireless radio microphone systems
A wireless microphone system for the future! The GTX series utilizes fully-digital, patented and award-winning technology to deliver the ultimate in sound quality, system flexibility, and immunity to over-crowding and interference in the TV and mobile bands. The product of seven years of dedicated research and development, during which it underwent real-world testing in conjunction with major broadcasters and wireless audio professionals, the GTX Series system offers several significant benefits in addition to remarkable sound quality. It operates far beyond the UHF and VHF television bands, requires no frequency coordination, license, database registration or STA, and does not cause interference or create intermodulation products. The system is ideal for studio-to-studio, room-to-room or stage-to-stage operation since it emits less intentional radiation than the typical PC and will not interfere with surrounding signals. Using 24 channels of GTX Series Wireless actually cleans up spectrum – more than a full TV channel – at a location in order to protect legacy wireless systems' operation for as long as possible while the available spectrum window shrinks closed.
The GTX Series system is currently available with five key components: the GTX3224 control unit, GTX24 body-pack transmitter,and the GTX32 transceiver are shipping and have been deployed successfully in studio, field and professional theater applications. The GTX24-HHP (performer handheld) and GTX24-HHB (broadcast handheld) transmitters, as well as a GTX24-INST "guitar" belt-pack transmitter will be available in Q4 of 2018, and a direct-to-fiber system will be available in early 2019. The system is quick and easy to set-up and operate, with 24 channels of premium-quality audio output from only a 3-U rack space. The system has no need for complicated custom filters, combiners and distribution amplifiers, making it less expensive and much less complicated to operate.
The GTX3224 Master Control Unit features MADI, Dante™ and AES67 digital outputs that are all available simultaneously and allow for seamless integration with IP-based infrastructures. Fiber outputs support long-distance runs. The 7-inch front-panel touchscreen provides access to system settings, monitoring tools, performance reports and other controls, and the free X-OP Control Software provides a simple method for remote operation and monitoring over Ethernet or wifi.
The GTX Series is removing limitations and changing what people think about wireless audio. We eliminate the complication and risk of operating in the UHF or crowded mobile bands, and provide users with far superior sound quality and system performance than traditionally available with legacy wireless systems.
Other products from this company: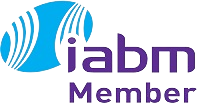 GTX Series L.A.W.N Ultra-Wideband (UWB) Wireless...
Professional IP-based UWB wireless microphone system operates at...