We spoke to Lexie Knauer, Product Marketing Manager at Brightcove about the company's rapid rise to prominence, its current solutions and how it is helping to drive the video explosion across all platforms.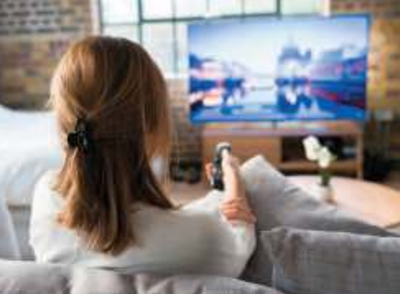 Give us a brief overview of Brightcove
Brightcove is the leading global provider of powerful cloud solutions for managing, delivering, and monetizing video experiences on every screen. Our core products include:
Brightcove Video Cloud
Video Marketing Suite
Enterprise Video Suite
Brightcove Player
Brightcove Live
Brightcove SSAI
OTT Experiences
Zencoder
Brightcove Beacon
Brightcove Audience
Our mission is to revolutionize the way organizations deliver video experiences. We provide the world's best software platform for online video by delivering the best quality, reliability, innovation and customer experience.
Tell us a bit about the history of Brightcove
A pioneering force in the world of online video since the company's founding in 2004, Brightcove's award-winning technology, unparalleled services, extensive partner ecosystem, and proven global scale have helped thousands of companies in over 70 countries achieve better business results with video.
Give us some examples of how your customers in broadcast and media are exploiting Brightcove to enhance their video offerings
As audience demographics and viewing preferences shift, long-time broadcaster Christian Broadcasting Network boldly stepped ahead to launch their over-the-top (OTT) streaming services across multiple devices and platforms – giving their viewers the freedom to view content wherever they are, all with a consistent and intuitive viewing experience.
CBN uses the Brightcove Beacon™ SaaS-based OTT platform to deploy its new CBN Family application, a one-stop shop for CBN-produced news and video content. In order to reach their audience effectively, the app is published on several distribution platforms, including connected TV (Roku and Apple) and smart TV (Android, Samsung Tizen, and Amazon Fire).
You have an impressive list of partners and also acquired Ooyala's online video platform earlier this year. How important is collaboration in driving Brightcove's future success?
We believe deep partnerships and integrations with industry-leading platforms, make it easy for content providers to connect systems across their organization. Enabling these integrations allows us to broaden our reach, and help streamline workflows.
What is it about Brightcove that makes your customers choose you over the plethora of other video delivery options out there?
Whether video hosting, OTT, interactivity, or monetization Brightcove leads in the latest technology and standards. We have multiple active patents and heavily invest in research in development to ensure we are at the forefront of technological innovation.
Our platform is powerful enough to handle whatever you throw at it. From out of the box usage to highly customized solutions for your specific needs. We pride ourselves on the reliability, scalability, and security of our platform. Brightcove has an award-winning support team, recognized by the TSIA six years in a row for support staff excellence.
Furthermore, we work seamlessly with leading technologies so customers can simply connect to systems like marketing automation platforms (MAPs), content management systems (CMS), ad serving, ad management, and audience measurement technology, so they can make the most of their investment.
You've been in the OTT market longer than most people. Where do you see the industry heading next – and how will Brightcove be helping it get there?
We were an early entrant in the OTT market and we have 15 years of proven leadership in the video space. Based on our experience in the OTT trenches, we have applied our best practice models to give our viewers the best experience possible.
At Brightcove, we believe OTT is not a one-size-fits all market, but there are a few universal truths. We know that viewers have:
Increased expectations
Increased appetite for watching and consuming videos
A list of devices they use that keeps getting longer
Our goal is to make OTT device-proof so our customers can focus on the content and experience they are providing instead of having to focus on the breadth of device choices and resulting technology requirements.
Live video has unique demands. How does Brightcove address these?
Brightcove Live is a broadcast-grade, cloud-based livestreaming solution with broad device reach and integrated monetization capabilities using server-side ad insertion (SSAI). Broadcasters, publishers, and brands alike can originate live events using Brightcove's globally-distributed architecture, and deliver a high quality experience to viewers with minimal delay across multiple platforms and devices.
Brightcove Live is an end-to-end live streaming platform enabling customers to streamline workflows to make live streaming easy and achievable for companies of all sizes and in all geographies. Brightcove Live is supported by an award-winning support team to ensure each event is successful and provides the best experience for viewers.
Since deploying support for live stream ingest via the Secure Reliable Transport (SRT) protocol, Brightcove became the first SRT Ready OVP with the feature available to customers across its global points of presence. As we look at the features and functionality that will help our customers succeed in a competitive market, we believe the SRT is the protocol of the future and it was a no-brainer to become SRT-ready as soon as we could.
Brightcove has been an IABM member company for some years now (and incidentally, IABM has been using Brightcove to serve video for the last five years too!). Which of the member benefits and services do you find most useful, and why?
Personally, I find the IABM Knowledge Hub incredibly useful. It's a great way to keep up with industry trends and educate myself on topics I'm unfamiliar with. I also love the IABM lounge at events. The IABM lounge is always a safe haven at events where you can have a quiet conversation with a customer or just unwind and have a snack.
Search For More Content