This article has been taken from the IABM Journal Issue 108. To see the full Journal click here.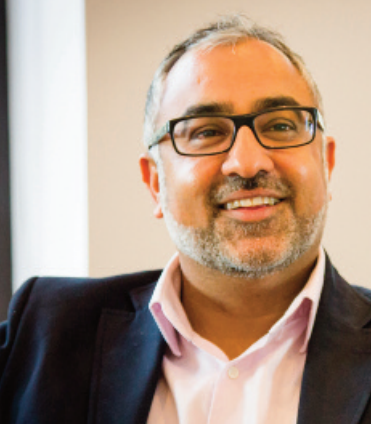 Bhavesh Vaghela
Chief Executive, Paywizard
Paywizard recently launched an artificial intelligence-driven subscriber intelligence platform, Paywizard Singula™, which is designed to help Pay-TV operators and OTT providers take a more data-driven approach to precise customer engagement. Singula™ uses artificial intelligence and machine learning to generate ongoing subscriber insights, enabling operators to reduce churn, grow average revenue per user and acquire new customers.
In collaboration with Microsoft and the University of Edinburgh, Paywizard is making AI a reality in the Pay-TV sector, offering a way to provide operators with targeted, real-time customer intelligence. In launching Paywizard Singula™, an innovative standalone platform, the company is empowering Pay-TV operators and over-the-top (OTT) providers to take a more intelligent, data-driven approach to subscriber engagement than ever before, offering personalized interactions and targeted benefits based on customer behaviors. The platform allows operators to utilize subscriber insights, AI and machine learning to proactively retain subscribers, grow average revenue per user (APRU) and entice new customers to join TV services.
Whether a provider is operating an OTT streaming service or offering a more traditional satellite/cable/IPTV package, more effective targeting of both existing and prospective customers at each key decision moment in the customer journey is critical to success. For most OTT providers, the challenge is to keep subscriptions rolling over each month, while for many traditional Pay-TV operators, preventing cord-cutting is where the real battle lies.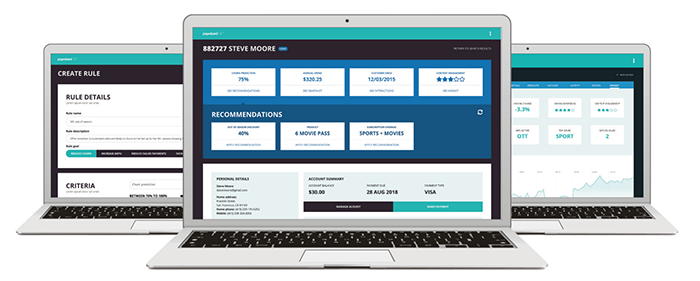 Research commissioned by Paywizard in key markets across the globe demonstrates that Pay-TV operators can no longer rely purely on the strength of their content offering to maintain subscriber loyalty but must raise their CRM game to survive in an increasingly competitive market. The research shows that around 85% of consumers want a provider that demonstrates they understand their subscribers' needs and provides them with a positive customer experience at every stage of engagement.
What's more, the research also highlighted that nearly a third of consumers have experienced a negative interaction or issue with a provider in the previous
12 months. And even worse, more than a quarter of consumers had, in fact, terminated a relationship with a Pay-TV provider, in the previous year, because the service, support and overall customer experience were poor.
The research makes it all too clear that being able to adapt to changing subscriber behavior and expectations amid today's shifting trends is crucial for both OTT and traditional Pay-TV service operators going forward. In order for operators to evolve with their customers, they must be equipped to take advantage of the insights and opportunities uncovered by analysis of subscriber data and use this data to drive the best customer interactions – and the quicker the turnaround, the better.
Designed to draw on all available customer data in real time – including billing, viewing and behavioral information – Paywizard Singula™ was created so operators of all types can gain a comprehensive single customer view of each subscriber at key stages of the customer journey. This helps to identify the 'next best action' that strengthens the customer relations. Using AI and automation to determine and execute each action, the platform then incorporates the result via a valuable feedback loop that utilizes machine learning to update the analytical models – generating ongoing insight for future recommendations on how to best target individual subscribers.
What makes Singula™ so powerful is that it allows Pay-TV and OTT operators to accurately identify or determine the next step or interaction that will most likely achieve the result that is best for the business and works for the customer. This action could be to offer a timely promotion, an informative communication, or even the decision to do nothing, depending on the next best action recommendations provided within the platform.
For example, based on AI-driven analytics, a male sports subscriber who also watches family movies during the weekend but cancels his subscription at the end of every football season could be offered a 40%discount during the off-season to stay with the sports package or a movies-only package for the family. An offer may be sent to him via email or SMS service, but if he fails to respond to this mode of communication, the AI could alternatively present the offer via a pop-up banner when he is logged in and he accepts – thus strengthening the long-term relationship with the customer.
Using AI to determine next best action based on data and analytics means we may also identify customers who are serial churners – regularly signing up for free trials and then cancelling their subscriptions at the end of the trial period. In this instance, the action recommended by Singula may be not to take any action at all as there is still a cost to the operator to manage these customers and there is no return on investment in the long term.
Being able to harness data to predict how likely a subscriber is to churn or to purchase a particular package can be a major advantage for an operator, but what makes Paywizard Singula™ so unique and powerful is that it allows operators to accurately identify the best action to take next in real time – in other words, determine what interaction will keep that customer happy, on-board and positive about their experience.
How does Paywizard Singula™ work?
Built in the cloud on the Microsoft Azure AI platform, Paywizard Singula™ leverages the expertise and innovation of the EPCC at the University of Edinburgh – a globally recognized, world-leading center of excellence in the field of data science – and taps our 20-year heritage in Pay-TV subscriber management. Leveraging expertise gained from supporting more than 100 subscription and pay-per-view businesses across the Pay-TV industry – with millions of subscribers in total – we offer a combination of customer management experience and innovative technology that enables service operators to advance their analytics capabilities and gain a competitive edge.
The takeaway: a smart approach
In the golden age of television choice, when every consumer is faced with a huge array of viewing options, it's natural that they look for the best value. But consumers today also expect personalized experiences in which providers know exactly what they want down to niche content and particular consumption habits, so it is little wonder many operators are looking for new ways to build loyalty and brand.
Many operators now understand the value of leveraging data to deliver the personalized, highly targeted experience consumers expect, and have started their analytics journey. By forging closer relationships with customers, informed by data insights and nurtured by AI-driven actions, both OTT and traditional Pay-TV operators can provide a consistently positive consumer experience while boosting reputation. Nevertheless, many lack the expertise, infrastructure and resource to deploy business models or activities to utilize data effectively. It's why an AI-driven platform such as Singula™ offers the smart approach for delivering an exceptional customer experience and, in turn, better acquisition, retention and revenue growth.
Search For More Content