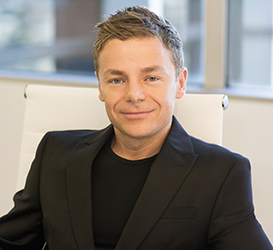 Initially, when the lockdown ensued, like many, we were concerned about how it might impact us. We were quickly reassured that our business was inherently prepared for a situation like this. Our entire platform, operations, tools, and workflows exist 100% in the cloud. As lockdown measures went into place, business went on as usual for us. It was a smooth transition; everyone took their laptops, went home, and continued working.
All of our employees are working remotely and will until further notice. This entire shift changed my perspective on remote working; I used to be of the mindset that being present in an office made us all more efficient. But what I've noticed is that our employees are working harder and more efficiently than ever. We were already using tools like Slack, Teams, GSuite, etc., but now we are maximising our use of them to maintain good collaboration. We've maintained a focus on mental health and well-being by organizing virtual events and team meetings to ensure our staff knows they are well-supported.
From home, we've made sure to engage with our customers and ensure the management of their digital supply chains were running smoothly. Because our platform is entirely cloud-based, our existing customers experienced no disruptions to encoding, packaging, and delivering their content. New and potential customers reached out with a variety of questions, as they were now in a position where they needed to transition from on-premises to remote operations. They had content they needed to deliver, regardless of the obstacles that the pandemic had presented. As a result, we've been guiding studios and post houses with migrating their large content libraries and workflows to the cloud with our content supply chain platform, OWNZONES Connect™.
Pre-pandemic, it proved somewhat difficult to convince our customers of the benefits and flexibility afforded to them by moving operations to the cloud. There was no doubt in our minds that this transition would happen at some point, but when it would finally happen was the ultimate question. Wider spread adoption of cloud workflows increased by unprecedented amounts due to the constraints from the virus. With chaos comes innovation, and everyone in the industry needed to find innovative new ways of working to ensure business continuity.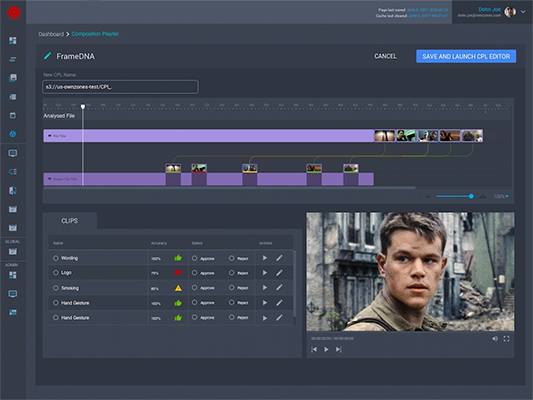 I have a friend who owns a few post production houses in the area, and a few years back I was in talks with him regarding OWNZONES Connect. As my friend is a very direct guy, he blatantly stated that he hated the thought of moving to the cloud. His operations were working well, so why consider changing? I saw him a few weeks ago, and he was in a completely different mindset. He now understands the necessity for people to have secure, reliable access to their work from anywhere in the world as well as the ability to keep operations moving no matter what.
Instead of simply considering the change to cloud-based workflows, our customers, especially at executive levels, are implementing the changes now, and we've been advising them on the best strategy for how to get there most efficiently and cost-effectively. There has been a massive acceleration in implementation and an increased value placed on moving from on-prem to the cloud. Despite the challenges and hardships that the pandemic has presented across the media & entertainment industry, the silver lining is in seeing the industry making a drastic push towards the cloud. In the future, we look forward to the new opportunities for innovation that we anticipate arising out of a cloud-focused industry.
Search For More Content