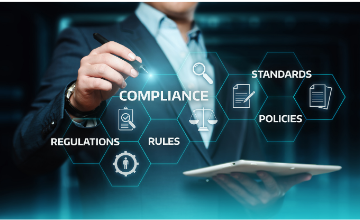 For media and broadcast organizations it is vital that they constantly collect and use knowledge about broadcast content. The paramount concern for these organizations is to provide the best possible viewer experience and meet the government's compliance regulations. Recently the legacy system Volicon's Observer announced the end of after-sales support, leading its customers to look for more efficient broadcast monitoring and compliance logging systems.
Digital Nirvana, the industry's proven leading provider of media monitoring and metadata generation services, is offering technical support to the users of Volicon's Observer. Digital Nirvana's product MonitorIQ has retained the key features of Observer while providing an upgrade to next-generation broadcast monitoring and compliance logging. Digital Nirvana provides the option to migrate to the MonitorIQ, a secure and easy-to-use solution that allows the broadcasters to record, store, analyze, and repurpose content.
Some of the key features of MonitorIQ that set it apart from the competition are:
Hybrid Cloud Architecture – MonitorIQ 7.0's hybrid cloud architecture allows broadcasters to store and archive content locally or in the cloud. It provides them the flexibility to expand storage and automate the content archiving process.
Industry-first integration of AI & ML services – AI & Ml integration is a crucial part of MonitorIQ and, with seamless integration of the Media Services Portal, allows the broadcasters to identify and detect ads and logos from high-value content, use face recognition, and conform to closed-caption internal and external guidelines.
Compliance with government and quality standards – The latest upgrade of MonitorIQ comes with the provision to configure, measure, and display loudness values at different intervals and also the provision to select the standard in which the loudness values are to be displayed.
Single-click access – Broadcasters can access the metadata for each asset in a single page, time-stamped, and indexed to the video.
Competitive Analysis – With MonitorIQ users have the option to compare the same or multiple channels — their own and/or competitors — at different points along the video delivery chain
Security – Built on the reliable and secure Linux platform, MonitorIQ is extensible into broadcast operations with open APIs and provides broadcasters access to AI-based cloud microservices.
Refined by experts, including architects of the original Volicon Observer product, the MonitorIQ platform gives broadcasters access to valuable next-generation content process and analysis tools. Built on two decades of industry experience, Digital Nirvana's MonitorIQ addresses the needs of modern broadcast media companies by harnessing best-of-breed video, audio, and AI technologies to drive new levels of speed, creativity, quality, and insight.
Search For More Content