IABM Europe & UK regional update – Q2 2018
This article originally appeared in the IABM Journal, issue 105 which is available to view online here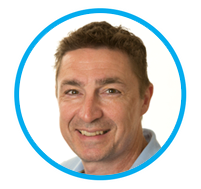 Written by IABM Director of Business Development Darren Whitehead
The business landscape across Europe and the UK remains challenging for many IABM members. It was particularly gratifying then that all of the members I spoke to at NAB Show in Las Vegas said that the show was very good for them, both in terms of quantity and quality of attendees.
This usually bodes well for an equally positive and beneficial IBC show in Amsterdam and I, for one, am looking forward to it!
In the UK, the Members' Council wanted to tackle the issue of Cyber Security, which has been a growing concern among content owners for the last few years. The Council members felt that there was a lot of catching up to do on this subject matter and that an event should offer a unique and different insight from experts outside of the broadcast & media industry.
Hence the concept of the latest UK Members' Council event came into being – Preventing Cyber Crime at the Network level.
Hosted by BT in the BT Tower, for once the view from the top wasn't the main talking point!
The event was opened with a terrific keynote session by Les Anderson, VP Cyber Security and BT Global CSO. His perspective of a risk-based approach to cyber security and his unique formula to deal with the many issues faced by a high-profile network owning target, whilst also staying flexible and customer focused, was truly eye- opening!
This was followed by a presentation from John Dyer, Director of IT security specialist company Darktrace.
Darktrace has a unique machine learning appliance-based security system designed to work across on-premise and cloud-based infrastructure, constantly monitoring for intrusion, viruses and threats based upon unusual behavior. This approach significantly reduces detection and reaction times – essential for fast-paced media workflows.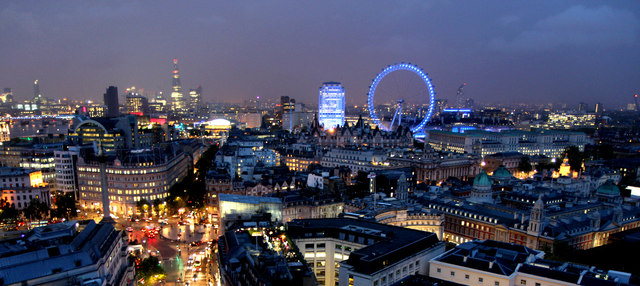 The event finished with a panel session curated by IABM's own expert John Ive, with panellists from Akamai Technologies (Steve Miller-Jones, Senior Director Product Management) and Limelight Networks (Jay Coley, Senior Director Security Planning & Strategy). These two experienced executives brought the event back to the world of broadcast & media, talking about their own experiences of implementing cyber security measures across networks and how they interact and interface with their customers' own security policies and protocols.
Feedback on the event has been very positive and once again validates the progressive nature of IABM by resourcing and facilitating activities initiated by the members themselves. Any member that wishes to get involved with future UK Members' Council events please feel free to get in touch.
The EMEA Members' Council is ramping up its activity as the first member elections approach in Q4 of this year.
In the planning stages right now is a raft of new – segmented by geography and local language – newsletters, for both members and member prospects. If any member has any news please do contact me for consideration to be included in the next newsletter; there are currently four covering Europe – the Dach region (Germany, Austria, Switzerland), the Benelux region (Belgium, the Netherlands, Luxembourg), the Nordic region (Norway, Sweden, Denmark, Iceland, Finland) and Spain.
The EMEA Members' Council is also planning a member and member prospect event at IBC2018 in September. This promises to be a unique event, offering superb networking opportunities. For an exclusive invite please contact me directly.
//php echo do_shortcode('[tag_groups_cloud append= ({count}) collapsible=1 groups_post_id=0 tags_post_id=0 hide_empty_tabs=1 hide_empty=1 separator= | link_target="_blank" show_not_assigned=1 not_assigned_name=Tags div_class="custom-tagGroups-for-post-page"]'); ?>
Search For More Content
//php echo do_shortcode('[contextly_main_module]'); ?>