Executive Interview – Mike Crimp (CEO, IBC)
As CEO of IBC, Mike Crimp leads a motivated team to ensure that IBC is a success for all stakeholders. With more than 30 years' experience in this industry, his background is in publishing and events. He holds an MBA from Leicester Business School specialising in marketing and business.
Do you expect visitor numbers to hold up this year – NAB having seen a reduction of around 10% earlier in 2018?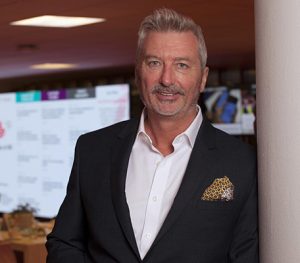 I still believe people have a real need to meet, to talk face to face. In our industry we are dealing in extremely complex systems that use technology to drive creativity and commerce. It is not the sort of industry where a quick Google search will find an off-the-shelf product, so getting together with multiple potential partners, in the right environment to do business, is really valuable.
If you look at the structure of the media and entertainment business, we have a tiny handful of really big suppliers, a few middle-sized vendors, and a long, long tail of small, specialised and extremely valuable companies. This structure has been around for as long as I have been in the industry, and it works.
One of the reasons that it works is that it depends upon collaboration which naturally feeds innovation. IBC is a great place for those collaborations to be incubated.
Unlike some other exhibition organisers, IBC is not passive. We work hard to create an environment for knowledge exchange and for business, helping exhibitors and visitors alike to plot their course through the latest in technology. We work to foster a sense of engagement across the global industry.
Our pre reg is 8% up on this time last year. So we are hopeful that will turn into attendees. Unlike other shows we publish the actual through the door attendance. Not the pre reg number.
What's new at IBC this year in terms of exhibition space, layout and features?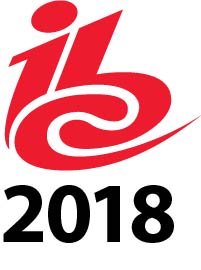 Before I answer that, it is important to say what is the same. We still have 15 exhibition halls full of all the players in this rapidly changing industry. That includes some new and exciting businesses, like the Alibaba Group, based in China, and the sixth largest internet company in the world.
Also the same since the first IBC 51 years ago is the recognition that our visitors are seeking knowledge. They rely on IBC to provide the forum for information exchange, on the show floor, in the conference, and in the value-added experiences and networking opportunities we create.
In turn, we are seeing exhibitors evolve in the way they present themselves. When IBC started, exhibitors were selling big devices: it was obvious what they did, and the captions alongside the big boxes talked in terms of technical specifications.
Today, large numbers of the products at IBC are software packages of some sort, whether running on dedicated hardware, standard computers or in the cloud. Exhibitors have to innovate to showcase their products and their unique selling points.
Smart exhibitors are finding new ways of telling their stories. We see many more putting theatres on their stands so they can present the philosophies behind their solutions, perhaps introducing users who have successfully adopted the technologies. It is all part of telling the story.
We are also very pleased to be working closely with the IABM. This year there will be an IABM Future Trends Theatre in the Future Zone which will host a packed programme of presentations that explore up-and-coming technology and business trends.
It seems an awfully long time ago that the direct link underground train route from the RAI to the city centre was started. Will it be up and running in time for this year's show – and if so, how do you think this will change the IBC visitor experience?
We are excited that the North-South metro line will finally be open. Now visitors will be able to get from central Amsterdam to the heart of the RAI in just a few minutes. It will be a great relief for those who dread the crowds on the number 4 tram, and it will slash journey times.
You have been working with IABM to introduce the new Future Trends theatre in the Future Zone at this year's show. What are your expectations for this?
The Future Zone brings together the very latest ideas, innovations and concept technologies from international industry and academia and showcases them in a single specially-curated area sitting alongside exhibition Hall 8. This year, the focus is on showing how new technologies grow from their first inception and progress through to research, development, and validation projects; right through to maturing into the ground-breaking applications and future product standards.
Major industry trail-blazers presenting their visions of the future, include Japan's NHK and BBC R&D from the UK. Both companies will demonstrate a number of technology advances, including: Web-VR applications; object-based media scenarios; pathways to 8K resolution for UHD; and Artificial Intelligence in broadcasting.
Another key component of IBC's Future Zone footprint is the IABM Future Trends Theatre. The packed programme of 60, 20-minute, presentations will explore up-and-coming technology and business trends and how they will segue from today's environment. We're looking forward to welcoming executives from companies including Hexaglobe, videomenthe, Prime Focus Technologies and Blue Lucy who will present on a range of topics including AI, cloud business models, new-age content supply chains, and blockchain.
IBC has been conducting extensive research around the length of the show. What are the conclusions?
IBC is always reviewing the format of the show to optimise the experience for visitors and exhibitors. As part of this continuous exercise, IBC recently completed two extensive pieces of research around the length of the show and preferences from both exhibitors and visitors.
The results demonstrate a high degree of uncertainty and neutrality around moving away from the current 5-day format of the show. As such, it has been decided that there was not enough evidence to support such a dramatic change to the format that has proved so successful for IBC over the years.
IBC is committed to maximising the value for exhibitors we are working on a number of exciting initiatives to add more value throughout the 5 days and in particular the last day on Tuesday which will be able to share more on post IBC2018.
The Telco & Media Innovation forum is new this year. What can delegates expect to learn?
IBC will host a new Telco and Media Innovation Forum, to expand our position as one of the preeminent destinations for telecoms and emerging technologies.
The dedicated Telco and Media Innovation Forum is designed for the leading players in the industry, and along with the new 'Smart Connectivity and Multiplay Devices' track within the IBC Conference Programme, will provide a platform for collaborative dialogue between telecoms providers, media players and the OTT sector.
Topics that will be covered in the Telco and Media Innovation Forum include:
Bridging the gap between telcos and content providers: Fostering a new era of collaboration and scaling up to create the next generation of telcos
Digitally transforming the telco: Examining how telecoms operators are revolutionizing the way they work and how services are being delivered to the consumer
OTT Services and VoD: Where are the opportunities for telecom operators?
Examining current market-wide issues impacting the telco evolution: Privacy, regulatory challenges and the impact of 5G on the digital divide
Future Networks: Demystifying the 5G hype, the network evolution timeline, the impacts and where to invest
What other new initiatives are you introducing at IBC2018?
Another new initiative for IBC2018 is a partnership between IBC and MediaMatters, the Dutch-based platform that connects media companies with start-ups and scale-ups. On the final day of IBC2018, together we will host an exclusive 'Speed dating with startups at IBC'.
The half-day event invites a select group of 15-20 innovative startups and scale-ups to present a short 2-minute pitch to a large audience of media executives from global media organizations including broadcasters, content owners and publishers on how their innovative solutions solve real business challenges. Following the pitch stage, media companies have the opportunity to connect with the start-ups and scale-ups to network and discuss potential business partnerships.
IBC is the pre-eminent conference and exhibition for start-ups and scale-ups to gain exposure and build lasting connections in the media and entertainment industry, so we're delighted to be working with MediaMatters to host this event and enable a forum to foster business relationships.
Tell us a bit about what we can learn from the conference this year – what are the themes being explored and discussed?
We have six tracks through the conference this year:
new platforms: innovators and disruptors
audiences: engage; influence; grow
smart connectivity and multiplay devices n advertising: the new attention economy
cutting edge tech innovators
Nextgen: interactive and immersive experiences.
Within each of these streams we have some big names who have pioneered new approaches and guided their businesses to successful achievements. For example, there will be keynote presentations from the likes of Kelly Day of Viacom, Neal Mohan of YouTube, JB Perrette of Discovery and former model and entrepreneur Lily Cole of Impossible.com.
Alongside these are some special events, including our popular Leaders' Forum and CTO-level days on cyber-security and the convergence of media and telecoms. Our Global Gamechangers day on Thursday brings together people and roles as diverse as Mohamed Abuagla, former CIO/CTO of Al Jazeera Media Network, and Peter Salmon, chief creative officer of Endemol Shine, the production company behind programmes as varied as Black Mirror and MasterChef.
We also have popular regulars like What Caught My Eye and the IBC Big Screen events. We cannot forget that the IBC Conference was founded on technical papers, and they remain absolutely central to the programme. This year, though, they are being woven more closely into broader sessions, so that the underlying technology is handled alongside the operational and business implications, putting all sides of the story in the same place.
The whole conference programme has been very carefully designed to tell a story, to guide the visitor through the whole IBC experience.
What advice would you give to exhibitors to ensure that they get the most out of the show?
One of the best ways exhibitors can make sure they get the most out of IBC2018 is to get the right meetings set-up in advance, which is really easy to do using the new IBC2018 app which includes the functionality to send meeting requests to other registered attendees.
Search For More Content