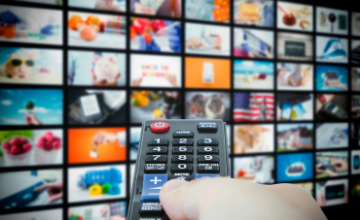 Every industry that is operating is regulated to ensure fair practice and protect customer interest. Similarly, the media and broadcast industry is regulated by the Federal Communications Commission (FCC), a federal agency of congress. FCC regulations oversee the television and radio broadcasting channels, detailing how the FCC authorizes broadcast stations, the different rules pertaining to broadcast programming and operations that broadcasters must comply with, and the essential obligation of the broadcasters that their stations serve their local communities.
The regulatory and compliance standards are designed to attain their business goals while ensuring data protection. Companies face a heavy fine or other forms of punishment when they don't adhere to the FCC regulations. Violating the rules and regulations also tarnish the image of the media house and damage the brand's reputation. The broadcast law framed by the FCC serves the motto of closing the digital divide, promoting innovation, protecting consumers and public safety, and reforming of FCC's processes.
With broadcasters coming under the regulations, they are obligated to monitor technical and content issues like irreverence, copyright issues, and political and social ideologies like localism and regionalism. Digital Nirvana's MonitorIQ 7.0, the 7th generation release of the most reliable, secure, and easy-to-use broadcast monitoring and compliance logging platform, is the solution that the industry relies upon to comply with the government and quality standards like loudness monitoring and compliance checks.
Developed and curated by experts including the industry's beloved Volicon Observer, MonitorIQ 7.0 includes an updated and intuitive web interface, the core feature improvements, and new cutting-edge capabilities to make everyday tasks effortless. Digital Nirvana's MonitorIQ allows the operators to record, store, monitor, analyze, and repurpose quickly and efficiently with minimum clicks. Natively recording content from any point in the video delivery chain, from production (SDI) to consumption (OTT), MonitorIQ enables broadcasters to collect and use knowledge about their broadcast content to meet a wide range of regulatory and compliance requirements.
Version 7 of MonitorIQ is loaded with features to make the broadcasters life easy in the compliance monitoring maze
Single-click access – metadata for each asset available on a single page, with metadata timestamped and indexed to the video. Metadata includes closed caption/Teletext/subtitles; loudness measurements with instant clip measurements; As run log data; rating data; SCTE 104/35, OP47, or X31 messages; Nielsen and Kantar watermarks; and AC-3 audio metadata.
Competitive analysis of channels – The MonitorIQ 7.0 UI gives users the option of comparing the same or multiple channels — their own and/or competitors' — at different points along the video delivery chain. The integration of advanced media and business analytics allows for reporting on competitive advertising, as-run-based loudness, quality of experience, and logo discovery.
Industry-first Integration of AI & ML services – The power of Digital Nirvana's AI and machine learning services portal is now an integral part of MonitorIQ. The integration with Digital Media Services Portal allows broadcasters to:
Identify ads on competitive channels
Detect logos in high-value content
Generate closed caption or transcript of clips from live or historical content or advertisements
Enable face recognition from news sources or entertainment content
Conform to closed-caption internal and external guidelines, along with generating and translating full workflows for an automated transcript
Hybrid cloud architecture – MonitorIQ 7.0 features a hybrid cloud architecture that allows broadcasters to archive content locally or in the cloud, with the flexibility to expand storage and automate content archiving processes. As a result, broadcasters can be more efficient in storing both high- and proxy-resolution content and in accessing content through the MonitorIQ UI.
Compliance with government and quality standards – Easily perform loudness tasks such as loudness monitoring and compliance verification. MonitorIQ has upgraded loudness measurements to the latest standards, ITU-1770-3 or EBU R-128. MonitorIQ offers
users the ability to generate clips directly by selecting a region in the loudness graph. Log, retrieve, export, and search subtitle information such as closed caption, teletext, or DVB subtitles.
Developed on the secure Linux platform, MonitorIQ lets users leverage its AI-driven microservices to enhance or greatly simplify multiple departments within the organization. MonitorIQ's seamless integration with the Media Services portal provides cloud-based microservices including closed-caption generation, caption synchronization, and closed-caption quality check.
Digital Nirvana is continuously striving to improve the experience for new-age media and broadcasting companies meeting their requirements for content creation and distribution. MonitorIQ 7.0 is a step in that direction as it gives broadcasters access to
valuable next-generation content processing and analysis tools.
Search For More Content