FLOWTECH TRIPOD wins coverted IABM BaM Award in 'CREATE' category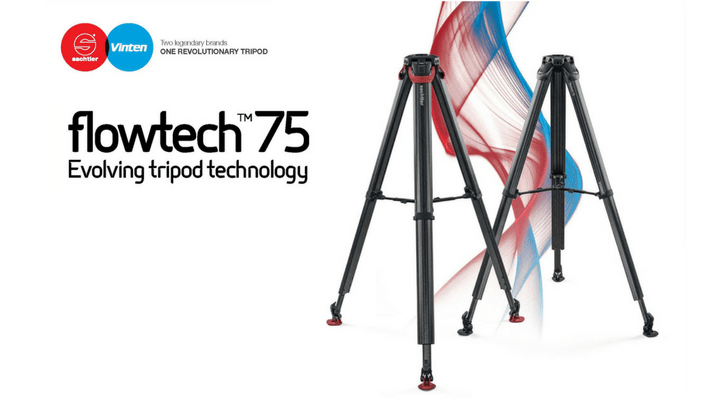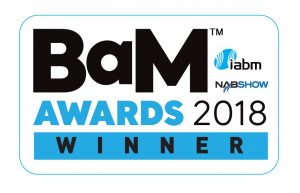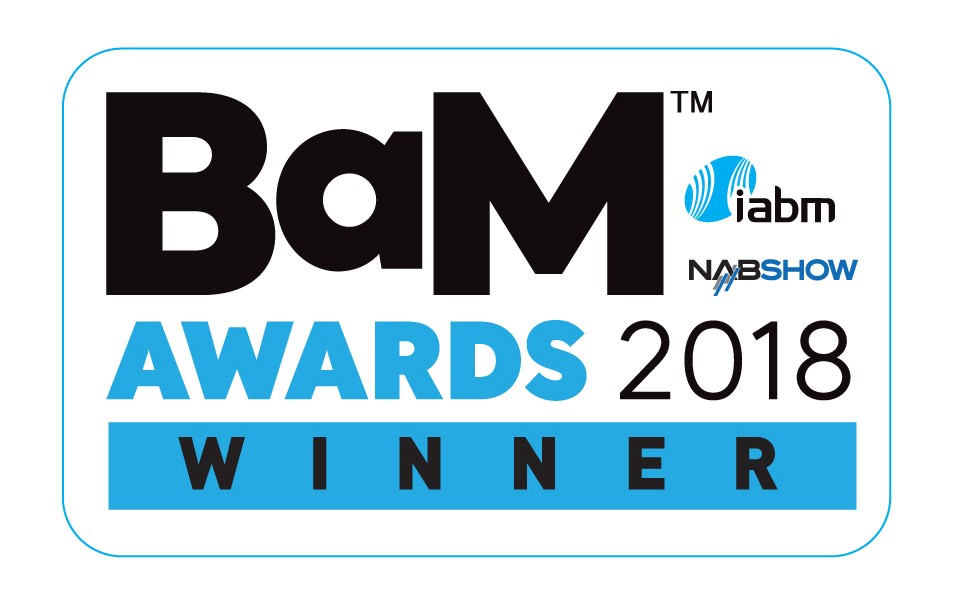 Sachtler® and Vinten®, both Vitec Group brands and global industry leaders in camera supports for over 100 years, received a coveted IABM Broadcast and Media (BaM™) award at the 2018 NAB Show for their new flowtech™ camera tripod technology.
Winning top honours in the BaM™ 'Create' category, flowtech is based on an all-new carbon fibre technology that includes the world's fastest-deploying legs, unique quick-release brakes, and easily adjustable levers for quick and easy setup in any type of remote production environment.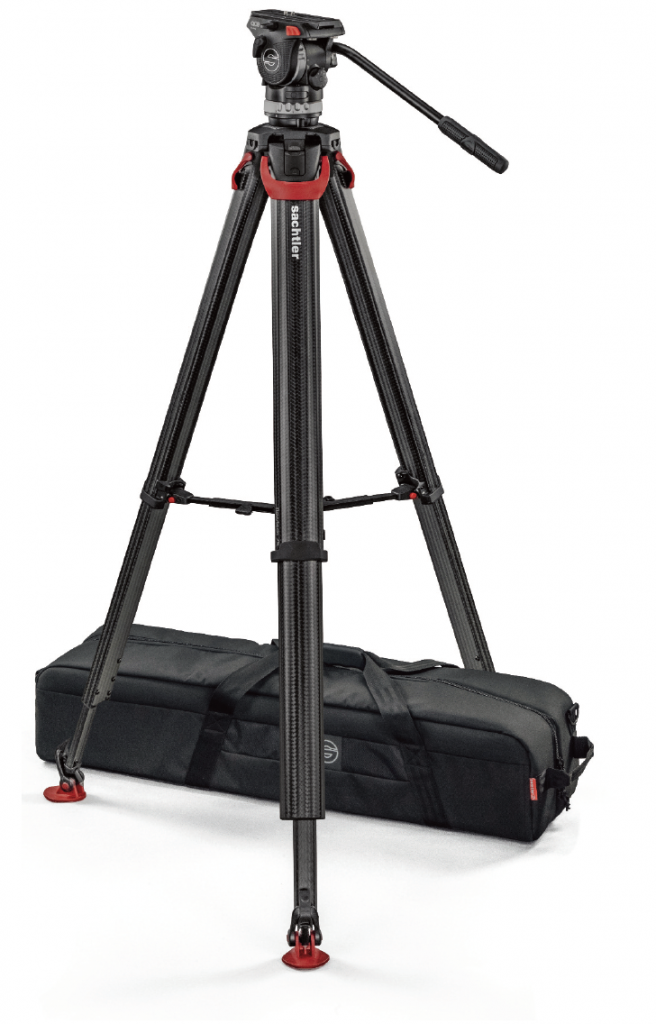 flowtech features a set of two-stage legs with an easy-to-remove midlevel spreader, rubber feet, and a payload capacity of 20 kilograms (44 pounds). The quick-release brakes enable legs to be deployed simultaneously and adjust automatically to the ground's surface, saving operators from bending over and manually adjusting multiple brakes on each leg. A unique hinge-lock mechanism allows users to capture extremely low, ground-level shots, removing the need for extra 'baby legs.' The exceptional torsional stiffness of flowtech ensures that the tripod will not twist during camera-panning movements, an extremely important consideration in all motion picture productions.
At the 2018 NAB Show, Sachtler and Vinten showcased flowtech technology with the flowtech75 tripod, compatible with all major 75-millimetre fluid heads. flowtech75 is an ideal companion for digital cinema cameras such as the Sony PXW-FS7, Blackmagic URSA Mini, and the Canon Mark II. The tripod revolution continued at IBC2018, with the introduction of flowtech100, compatible with all 100-millimetre fluid heads and designed to support heavier payloads (up to 30 kg) for electronic newgathering (ENG), electronic field production (EFP), and wildlife, commercial, and documentary productions. Lightweight and easy to transport, flowtech75 can be carried comfortably on the camera operator's shoulder, with magnetic locks keeping the legs stable during transport. Plus, flowtech now features two optional accessories –a detachable carry handle and a compact and lightweight dolly.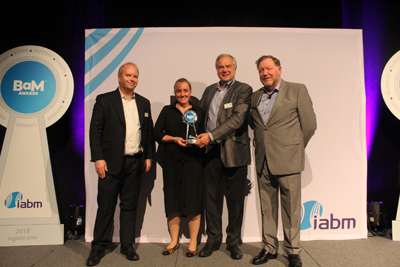 "We are tremendously honoured to be an inaugural winner of an IABM BaM™ award. With flowtech, we set out to redefine the professional tripod and create a device that truly transforms the way camera operators work – and if the industry accolades we've already received are any indication, we've succeeded," said Karen Walker, vice president of product management, Vitec Production Solutions. "With flowtech, we've thought of every detail of the camera operator's workflow, and we've created a tripod solution that is far easier to use and more versatile than ever before, accelerating camera operators' workflows on any type of broadcast, film, or video project."
More information on flowtech is available at www.flowtech-tripod.com.
//php echo do_shortcode('[tag_groups_cloud append= ({count}) collapsible=1 groups_post_id=0 tags_post_id=0 hide_empty_tabs=1 hide_empty=1 separator= | link_target="_blank" show_not_assigned=1 not_assigned_name=Tags div_class="custom-tagGroups-for-post-page"]'); ?>
Search For More Content
//php echo do_shortcode('[contextly_main_module]'); ?>