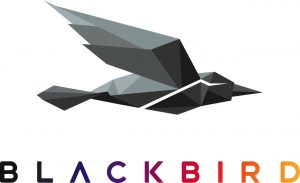 Founded in 1983 with two cable channels, A+E Networks has since grown into one of the world's largest media networks. With TV shows available in 8 out of every 10 American homes and content cumulatively reaching 335 million people worldwide, its collection of hugely popular culture brands includes A&E®, HISTORY®, Lifetime®, Lifetime Movies™, FYI,™, VICELAND® and BIOGRAPHY®.
Over the years, A+E Networks has produced and continues to create a vast volume of popular entertainment content including movies, documentaries and reality TV – top rated shows include The First 48, Storage Wars and Vikings.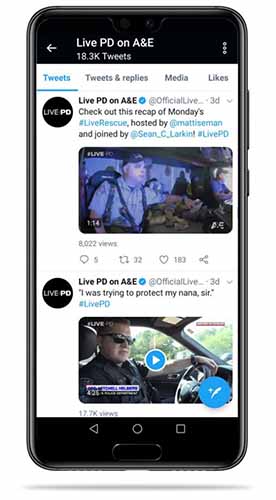 With such a large and rapidly growing library of content, A+E Networks faced a number of challenges: how to produce content more quickly as well as widen the visibility and accessibility of its vast archive for different teams spread across multiple locations.
After considering available systems, A+E Networks chose to deploy Blackbird to empower its wider team to gain rapid access to content in production and archive – by making it easily and cost-effectively accessible in the cloud.
"So psyched to be part of the A+E Networks deployment of Blackbird." – Kevin Tobin, Senior Director of Production, A+E Networks
Waiting to access content through expensive, traditional on-premise edit suites is now a thing of the past. A+E Networks' digital team simply log in to Blackbird through any browser from any location and access and view the content they need.
Users can easily and quickly clip, edit and publish content to social media platforms including Twitter, Facebook and YouTube – all in broadcast quality video. The digital team can tag people and hashtag trends in social posts to drive reach and engagement for TV programs. For hit reality shows such as Live PD, where speed to market of all the latest action is key, content can be edited seconds after live and published to social very rapidly to maximize engagement.
To support monetization of content, sponsor branding, adverts and promo messaging can all be added to social clips with OTT subscriptions and other services also promoted.

Blackbird is also being used to drive major efficiencies across production workflows. No longer do producers need to book time in an edit suite to view content for a particular TV show. With Blackbird they can view content in the cloud from anywhere via an app on their chosen device with comments and suggestions instantly sent back to the editorial team through the platform's timeline.
Using Blackbird, A+E Networks is embracing the major advantages that cloud workflows deliver. With access to content from anywhere, anytime and lower training, travel and hardware costs, Blackbird continues to drive very significant efficiencies and cost-savings for one of the world's leading media companies.
Search For More Content