ITV is the second largest broadcaster in the UK. With an exponential rise in the demand for quality subtitling, they turned to Limecraft's AI-driven solution to streamline its subtitling processes to increase operational efficiency.
ITV Broadcast briefly…
TV's family of channels consists of the ITV main channel, the largest commercial channel in the UK, ITV2, ITV3, ITV4, ITVBe, and CITV.
Over 2.6 million subscriptions globally across our SVOD services
33 million registered user accounts on the ITV Hub
Total revenue of £1.840 million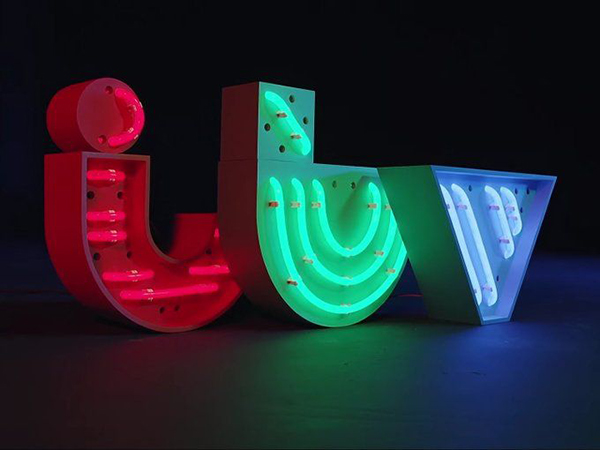 The challenge
ITV is a British free-to-air television network and the oldest commercial network in the UK with programming delivered across multiple platforms, including linear television, on demand via the ITV Hub, ITV's OTT service, and through pay providers such as Sky and Virgin.
Exponential growth of content and ITV's focus on diversity and inclusion demands more – and better – subtitling/close captioning. This requires innovation to maintain quality of service and job quality, as well as to improve services and the jobs.
"Working in a highly competitive industry, we are always interested in improving processes, becoming more efficient and doing things better.", says Matt Simpson, Head of Technology within the Accessibility Services team at ITV.
"That is why our Access Services team started to look at what they could do to streamline the subtitling process and make it more efficient. Subtitling is a regulatory requirement for UK terrestrial broadcasters and, consequently, all ITV's linear services have been regulated for around 30 years. More than 99% of our linear services are subtitled and it's now just as important for our video on demand services," explains his colleague Andy Nicholls, Head of Delivery within the Accessibility Services team at ITV.
"The increased importance of our video on demand channels, such as ITV Hub and BritBox has only highlighted the importance of subtitling. Viewer feedback and information from market surveys of users demonstrates the importance of subtitles. A recent UK survey found that more than 80% of 16 -25 often or always use subtitling on content.
Objective
Before, with pre-recorded programmes ITV would have a script from a production house or create their own subtitles manually. They would create a file within their subtitling software, editing and aligning it with the relevant shots. "It is a time-consuming process and people don't realise how long it takes. An hour of output can take eight hours or more to produce.", says Matt.
ITV wanted to streamline and automate what they could.
"There are a number of logical steps required to turn AI transcription into something that matches an easy-to[1]read, nicely segmented, digestible on-screen presence. If you get it right no one notices it. If you get it wrong, it jars. We wanted to focus on the interface and usability of the solution considering that is where the value of usability lies. We knew we were only going to get incremental improvements, but they needed to ensure that we were making the best use of human time. Historically the scope and expertise weren't available in the market. Platforms like Limecraft exist now that weren't there a few years ago," comments Andy.
Approach
A first key to success was the collaboration between ITV and Limecraft. "The project has been a positive process and the team worked well. It was very collaborative, friendly, and responsive. Limecraft's creativity was particularly impressive.", explains Matt. "This true collaboration means that the project is dynamic and ongoing. Invariably things come up after the project starts that were not part of the original brief."
"Sometimes two things can happen when working with a supplier. Either we don't understand each other and can't achieve the necessary alignment, or they do understand but then we must go into minute detail every step of the way. Limecraft went beyond what we expected, not just by being creative but by understanding our motivation as well as the desired goals," comments Matt.
The solution
The organisation's team had contacts at the BBC who had used Limecraft and they had a gentle introduction to see if it was going to be useful. Limecraft was the most responsive to their needs and offered a solution that satisfied two main requirements: Integration and usability/interface.
"The integration was flexible meaning that while the solution didn't come preconfigured, it was not complicated. We have got out of our relationship what we have put into it, and with a good tech understanding we've been able to engage with Limecraft to get the right integration", explains Matt.
Usability and interface were critically important to the team at ITV. Andy: "We didn't want people spending a lot of time pushing buttons. Limecraft's solution means that the time it takes to subtitle one hour of content has reduced significantly, and, for the output most suited to the use of automatic speech recognition, reduced to just four hours, doubling the efficiency. The AI driving it makes the best use of human time and the time of a machine.
"Limecraft's solution means that the time it takes to subtitle one hour of content has reduced significantly, in some cases to just four hours, and the AI driving it makes the best use of human time and the time of a machine.
Achieved
ITV has a solution that enables them to subtitle or prepare part processed subtitles, for linear and VOD, depending on workflow and end destination. They're also using it for internal comms. "ASR works very well for this, or for simple programmes – perhaps documentaries – where there are single speakers," says Andy.
"With most other content (such as reality TV) ASR doesn't work as well because multiple people are often speaking over each other and there is no clear delineation. We use Limecraft to align the text with the programme soundtrack where available."
The future
ITV and Limecraft will continue the collaborative process and are already looking at other areas of subtitling, for example, live subtitling. "The challenge in the coming years will be increasing volumes of content. Most of the growth is in VOD, where volumes are increasing significantly. Ultimately, we know that the more efficient you are, the more competitive you are. We're always interested in improving processes and doing things better," concludes Andy.
About Limecraft
Limecraft NV is a privately held software company headquartered in Ghent, Belgium. Limecraft provides high[1]end workflow and asset management solutions to producers, post-production facilities and broadcast networks worldwide. Limecraft and Limecraft Flow are registered trademarks of Limecraft NV. Limecraft Flow is a cloud-based solution for Media Asset Management (MAM) and Workflow Automation. It is used to store, organise and securely exchange content and essential production data. Limecraft automates tedious tasks like ingesting, logging, and transcription, as well as subtitling and mastering. It allows users to process significantly more content in less time. Upon distribution, Limecraft Flow allows them to createand dispatch different versions at marginal cost, as such helping producers to maximise their reach. Limecraft services are designed to cope with the most demanding workflows (4k, UHD) and comply with the highest security standards. Limecraft services can be used online, hosted on premise or a hybrid architecture combining on premise storage and online collaboration.
More info on www.limecraft.com
Search For More Content