IABM Blog – Amazon and the Premier League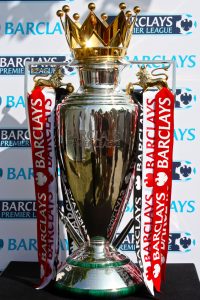 As regularly reported by IABM's Business Intelligence Unit over the last couple of years, Big Tech's investment in media continues to grow, with Netflix projected to invest $8bn in original content in 2018, Amazon $5bn and Facebook and Apple $1bn each. Until recently, however, live sports has been regarded as the last bastion for traditional broadcasters – their crown jewels and birthright. But Amazon signalled some intentions in this area when it snapped up the US Open and World Tour tennis rights, and just this April, renewed its deal with the NFL to stream Thursday night games. So the news that it has now bought a 3-year rights package from the Premier League to show 20 live soccer games per season should perhaps come as no surprise.
What's new here is that the Premier League is the world's most-watched sports league and the fixtures Amazon has bought are not also-rans but full rounds of matches including all the top teams in sports primetime. From the outside, while Amazon may have got its package for what it would consider a bargain, this move looks like a massive step up in ambition; could we see Amazon or other FAANG companies bidding for full-on sports rights in the near future? Or, given that Amazon will not be charging a premium for viewing the games but including them in its standard Prime package, is this just another step by Amazon to lock in more potential customers to its core online retailing business? The latter is probably true for us for three important reasons:
Video as a Tool
Amazon has revealed that the inclusion of original video content on Amazon Prime – which has surpassed 100m subscribers in April 2018 – has increased the likelihood of purchase of other goods on its e-commerce platform. From this perspective, Amazon views video as a tool to incentivize every customer purchase, from clothing to groceries, rather than a mission-critical business
Data Hunger
With the launch of video on Prime, Amazon has been able to gain direct control of granular data on consumer viewing habits which it didn't have access to before. Its algorithms can now work with a variety of information on customer preferences, including valuable video engagement data. The addition of the Premier League will further strengthen this
Content Rights
Sports content rights continue to be sold on a country-specific basis, making a full swing into live sports by the FAANG less likely. Digital behemoths are global companies with a weaker incentive to invest billions on something that could be monetized in only one country. However, they will continue to snatch packages that are instrumental to their ends
What's also interesting is that the Premier League, having now sold all six rights packages for 2019-2022, will receive less total income from them than it got from just BT Sport and Sky in the 2015-2018 round. Rights holders had been hoping that the entry of Big Tech would further increase competition and so prices, but certainly in the case of the Premier League, this has not happened. Have sports rights prices finally hit their ceiling? Only time will tell.
Search For More Content