IABM Insight & Analysis Blog – Written by IABM Research Analyst Abirah Aziz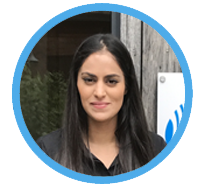 There has recently been a number of mergers and acquisitions announced in the media sector in a drive to counter the growing competitive threat from huge tech companies entering the market.
For traditional broadcast and media companies, the main driver of this trend is the need for scale to effectively compete with big-budget tech companies. Additionally, broadcasters and media companies need to address changing viewing habits, especially in younger audiences, which demand more flexible and responsive business models.
broadcasters and media companies need to address changing viewing habits, especially in younger audiences, which demand more flexible and responsive business models. Click To Tweet
One of the biggest acquisitions announced last year was Disney's takeover of 21st Century Fox. This deal, valued at $52.4bn ($66.1bn including Fox's net debt), will see Disney acquire the majority of Fox assets, including the 21st Century Fox movie and TV studios, cable networks and other international operations. Disney will take over Fox's FX and National Geographic cable channels, India's main network Star, Fox's stake in streaming service Hulu and Fox's stake in British satellite broadcaster Sky. Fox will retain control of Fox Broadcasting channel, Fox News Channel, the Fox stations and the national sports cable networks FS1 and FS2 – Rupert Murdoch has said that he will spin these assets into a newly listed company. This transaction is expected to be completed by spring-summer 2019.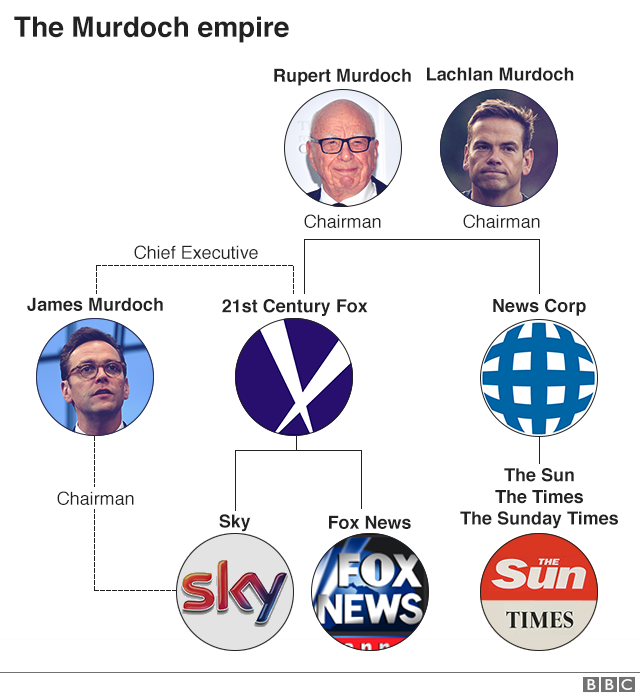 However, 21st Century Fox has been caught up in its £11.7bn proposed takeover of Sky since December 2016. Fox currently has a 39% stake in Sky, the UK's largest Pay-TV broadcaster, and has been trying to buy the remaining 61%. The deal has been under review by the Competitions and Markets Authority (CMA) and, in January, the CMA decided that the takeover would give the Murdoch family too much influence over news media in Britain. The CMA recommended that the deal should be blocked unless Fox takes necessary measures to insulate Sky News, the broadcaster's news channel, from Murdoch influence. It is important to note that the proposed Fox takeover has also received opposition from politicians.
In order to avoid a refusal, Fox has offered remedies to the CMA, saying it will look to legally separate Sky News from Sky. Proposals to eliminate regulatory hurdles include:
Fox promising to fund Sky News for up to 15 years and establishing a structure to ensure the independence of the news channel from Murdoch influence. Rupert Murdoch has pledged that he and his family will not seek to influence the editorial decisions made by Sky News bosses
In another proposal, Fox has offered to sell Sky News to Disney, which Disney has expressed interest in. This proposal represents a commitment from Disney to buy Sky News even if Disney's acquisition of Fox assets doesn't go ahead
Sky has previously stated it could close down Sky News if it continued to cause regulatory hurdles for the Fox takeover, however this could impact the wider plurality in UK news media
These proposals are being reviewed by the CMA, which will put together its final report by June this year.
Recently, the lengthy proposed takeover of Sky was made more complicated, with Comcast proposing its own £22bn bid for Sky in February, which was made official at the time of writing. Comcast, the owner of NBC, MSNBC and Universal Pictures, is one of the world's largest media and telecoms companies and the largest cable operator in the US. Comcast has been interested in Fox's entertainment assets for a while – the company made a $60bn offer for Fox last year. This offer was rejected due to concerns that regulators would block the acquisition. The Disney/ Fox deal is expected to be cleared by regulators in the US.
The official £22bn bid from Comcast, has prompted Sky to withdraw its recommendation for 21st Century Fox's takeover bid. Comcast's £12.50-a-share bid represents a 16% premium on Fox's £10.75-a-share bid. The Independent Committee of Sky has said that it welcomes the bid from Comcast and that the voluntary commitments from Comcast should not face the same regulatory hurdles, specifically regarding Sky News, in the same way as Fox. This could be the start of a bidding war between Comcast and Fox.
This complicates matters for Disney – Fox currently has a 39% stake in Sky, which is included in the assets that Disney will acquire along with the remaining 61% that Fox intends to acquire. Comcast's proposed bid is much higher than Fox's, which could either result in Fox paying more for Sky (which may impact the agreed price Disney is paying for Fox) or Disney losing a valuable international asset. Bob Iger, Disney CEO, has previously described Sky as Fox's "crown jewel", which shows the importance of the inclusion of Sky in the acquisition. For both Disney and Comcast, the acquisition of Sky offers international expansion as well as increased scale.
For both Disney and Comcast, the acquisition of Sky offers international expansion as well as increased scale. Click To Tweet
The Comcast bid means that the takeover of Fox may not be smooth sailing for Disney. Disney and Comcast already each have shares in Hulu, the streaming service – Comcast, Fox and Disney all have a 30% stake in Hulu – which, following the Fox takeover, will give Disney majority ownership. The future of Hulu remains in question due to Disney taking majority ownership after the acquisition of Fox assets and Comcast being a direct competitor of Disney.
If Comcast is successful in acquiring Sky, it will gain majority ownership with 61%, while Disney retains the 39% acquired by Fox. This could lead to a scenario similar to the one of Hulu but where Comcast has control, which could complicate the plans that Disney has for Sky and its international expansion. However, Comcast has stated that it would like to acquire all of Sky, which means the 39% Fox owns could be used as a bargaining chip. The same scenario could occur with the 30% stake Comcast has in Hulu.
As mentioned above, Fox has faced regulatory hurdles; however, Comcast believes that these issues shouldn't affect its bid as the company does not have major operations in Britain. Comcast has also emphasised how it intends to support impartiality and broadcasting standards with Sky News.
At present there is a lot of speculation over what will happen. Sky could be caught in the middle of a bidding war, which should see Sky go to the highest bidder – Fox increasing its bid could push Comcast out. On the other hand, Comcast could win the bid for Sky, which would leave Fox in a position of either renegotiating the Disney/ Fox deal or reconsidering the offer that Comcast made last year. If Fox walked away from the Disney deal the company would have to pay Disney $1.53bn, which may not be a problem considering the $60bn offer Comcast made. Moreover, Disney could make its own bid for Sky, which the UK regulator has very recently said Disney must do if the takeover bid from Fox or Comcast fails. It is important to note that Disney previously stated that it did not want to be forced to pursue a full takeover of Sky if Murdoch failed to acquire Sky.
To conclude…
So, to untangle the complexity of the merger wars between Fox and Comcast, the following points are possible outcomes in this situation:
Best-case scenario for Fox and Disney is that Fox acquires the remaining 61% of Sky, which will then be acquired by Disney along with the other Fox assets included in the Disney/ Fox deal. In this scenario, Fox may have to increase its bid and the CMA agree to the remedies for Sky News from Fox
The £22bn bid by Comcast for Sky could start a bidding war between Fox and Comcast. This would potentially see Sky going to the highest bidder, which is currently Comcast. It is important to highlight that this scenario may also include a bid by Disney for Sky – it is unlikely that regulatory hurdles will hinder the bids of Comcast or Disney
The CMA could recommend blocking the acquisition of Sky by Fox. This would leave Comcast in a stronger position to acquire Sky, unless Disney makes a bid
Comcast could acquire the 61% stake in Sky, while Disney acquires the 39% from Fox (if that acquisition goes ahead). Comcast will have the controlling interest, which may hinder the plans Disney has for Sky. It is important to note that this scenario is conditional on the Disney/Fox deal going through – if this deal does not gain regulatory approval, Comcast may make an offer to Fox for its 39% stake in Sky as well as Fox's other entertainment assets
Another potential scenario may see the Disney/ Fox deal blocked by regulators, which may see Comcast make another bid for Fox's assets. Here, Comcast could acquire the Fox assets that were included in the Disney deal, in addition to the remaining assets of Sky – this is clearly the worst-case scenario for Disney
It is clear that consolidation among broadcasters and media companies is growing as competition heats up. Although it is a time of uncertainty and change for broadcasters and media companies, it is also very exciting to see how the industry will continue to adapt and grow in order to respond to these challenges.
Search For More Content