The adoption of IP technology across the whole broadcast workflow is now well underway. IP has already been used for many years for the purposes of broadcast contribution over wide area networks (WANs). The technology is now also beginning to be used in local area network (LAN) environments for transporting broadcast signals within studio- and campus facilities.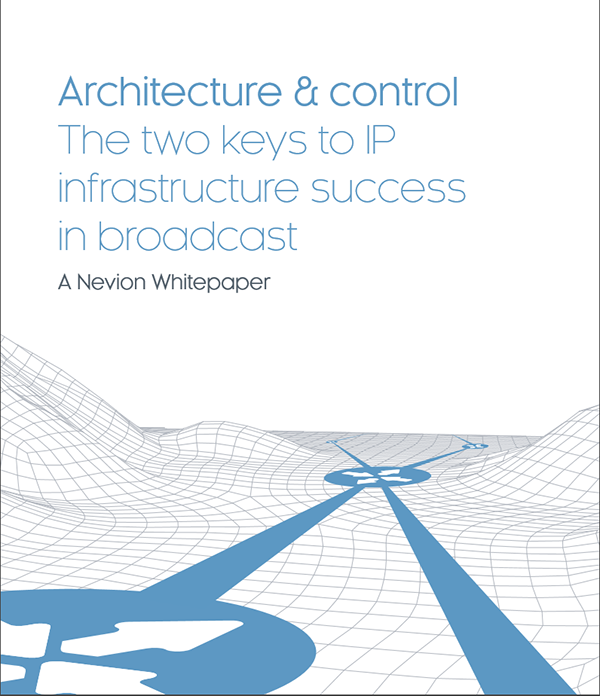 In many cases though, broadcasters are initially considering a like-for-like network replacement of baseband with IP, which, for the time being, still implies higher initial cost, not least because of the need to convert the SDI output of existing equipment to IP (until all broadcast equipment becomes IP capable).
There is much more to IP than simply mimicking existing baseband networks though. The seminal VRT/EBU LiveIP project (the first practical demonstration of using a multi-vendor all IP environment for live production, back in 2015-2016) made the point very eloquently: IP enables workflows to be "remote, shared and automated".
IP brings the opportunity to harmonize local and long-distance media networks around a single technology – so-called IP LAN/WAN (local and wide area network) convergence. This means that it becomes much easier to share equipment, studios and control rooms, and even production staff, across locations – bringing further savings and much greater production flexibility than could be possible with existing technology. This is the opportunity broadcasters need to seize.
To do this, broadcasters need to consider carefully how they design and architect their IP infrastructure. If they focus on the products, prioritizing features and cost before anything else, broadcasters may find themselves 'locked out' of the real potential that can be delivered through IP networks and find their IP network unable to cope with growth and changing needs.
If broadcasters are to get the most out of their IP infrastructure investment, they must prioritize two things: how the IP network is designed and architected from the ground up, and how the new network is controlled.
Click here to view the full Whitepaper
Search For More Content