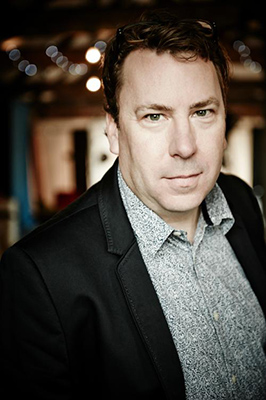 With a track record of innovation at CTO level in leading broadcast and media companies including Liberty, Fox, Discovery and most recently Google that stretches back over 30 years, John Honeycutt recently made a major change of direction, becoming a non-executive director of Blackbird. The company is currently making waves with its cloud video editing and publishing platform. We spoke to John to find out why and how Blackbird got his attention, and what he sees coming next for this innovative '20 year-old start-up'.
"Blackbird has good IP and a clearly defined proposition on what it's trying to be within the marketplace, and is playing in a sector that I want to spend time in – sport – and needs the kind of experience I can offer; that's the attractor for me. Specifically, the IP within the company is compelling. The codec itself is hyper-efficient and very innovative, so how that is now optimized and used around the media industry is very interesting. Especially at a moment of forced innovation, with disruption driving people to make that final step. I'm talking wider production here when things restart after the pandemic – documentaries, drama – having the ability to pull all of those assets and have them available remotely to someone to begin editing and have advanced craft features within that is a whole other place."
"I think that the rapid turn world is only going to increase speed demands on content publishing. Blackbird has all the snap, snap, cut, cut tools people need to publish quickly, and there's also a lot of power in the platform for creative craft as well. Some great brands are recognizing the capabilities and signing up – sports leagues etc., the NHL in the US for example.
"I think post-production has been one of the last clear paths to the cloud. There's a lot of very fine craft work and things that use tons of compute that have had to be either on-prem or hybrid. But I think that, given the disruption we're seeing because of the coronavirus pandemic, given the direction of the industry, moving those functions to cloud makes sense. We need to get there because if you look at the workflows, and also the collaboration opportunity, by having that part of the supply chain be cloudified, you know that that is a logical point; this is the disruption."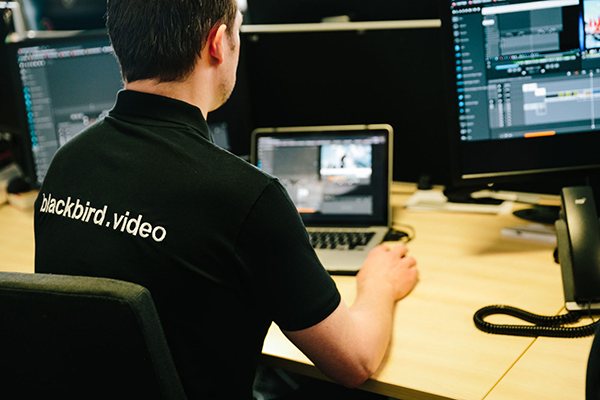 Will everything go back to normal in six months? "I think two months ago people thought that, but I think now the genie's out of the bottle. Looking at BT's coverage of the FA Cup Final and the ongoing NHL playoffs (a Blackbird customer, by the way), it's amazing to see what people have innovated and done. Being able to have a tool like Blackbird in place to be able to help you spread people and move people around and have people be able to collaborate and work from wherever they want to do is exactly what we need."
Are you looking at other markets? "Sticking to your knitting and being very strategic about where you go has to be a path, especially when you're competing against large scale providers within the space – but obviously, you have to grow. So being smart about where you grow, whether it's up or down, so to speak within your lane or horizontal, is the strategic question that I hope I will help Ian and the team think through.
"My personal view, speaking from experience as a CTO is, first and foremost, I want people to be good at what they do, and do it consistently and do it reliably. And then we'll think together about how to take it to the next level, not getting eyes wide and sensing, 'oh, big market opportunity, I should invest all of my development into an adjacent function'. By doing that my core product lags behind or has reliability issues or whatever. So I think it's the balance that not only Blackbird but any small company has to face when they get hot and start to grow.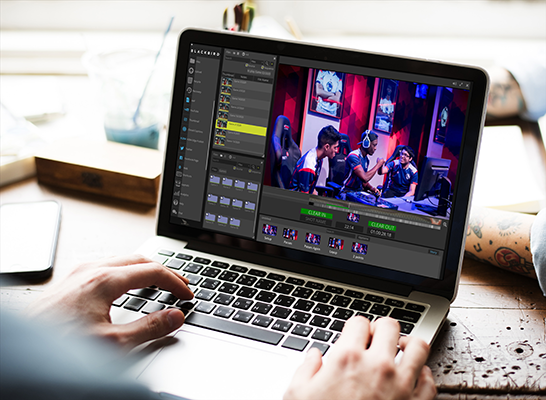 "Blackbird's core offer is publishing, but what else can we do in that space? For example, are there things that we can do from an advertising perspective to put triggers, hooks, markers into our publishing process that allows monetization to be more efficient? While we're touching the asset, are there things that we can do that will help the content owner monetize their content more quickly, more efficiently? Because what that does is it gets the conversation about the technology into commercial people inside of the company. When you bring this group of people into the conversation, then it gets really interesting because now you're talking about the company making more top line revenue, so you've got more fans of the product inside of the company."
So will all the changes we have seen that are driven by the coronavirus pandemic stick in the future? "There's a lot of people with infrastructure out there who need to use that infrastructure. And there's a lot of people who are looking to disrupt; I'm always on the side of disruption. I grew up in this business, and all this next level of innovation is learning for all of us. I think we've taken a massive step forward in dematerialization that might have taken another five years has happened in the space of a few months; forced innovation. Blackbird is in a great place to help people with that dematerialization."
Search For More Content