Localization is an accurate translation of content through the local cultural and contextual lens. In broadcasting terms, localization refers to creating compliant and culturally relevant versions of video assets for the international markets. A well-curated localized content is the one that makes an impact locally. Localization helps in expanding the customer base by adapting to a specific audience. The language used for creating a media asset might turn out insignificant if it's not understood by the people who don't speak your language. As businesses around the world are going to great lengths to ensure effective communications with their target audience, localization ensures that the content reads as if it were written by a native speaker. Thus, providing great growth opportunities for content providers in foreign markets.
Localization is a catalyst that removes linguistic and/or cultural barriers that come in the way of international success. However, businesses need to acknowledge that just localizing the product or service would not give the desired result, as it would require the other materials relevant to the product to be localized. Localization builds brand awareness. As the brand embraces localization, customers become more aware of it and it leads to an increase in sales.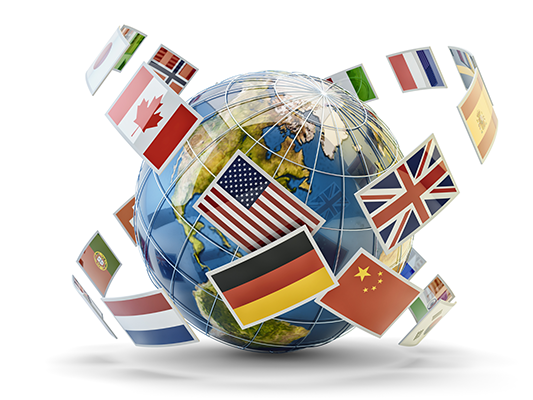 Localization does not necessarily mean word-to-word translation, but rather an adaptation of content to the language and cultural preferences of the target area. This helps to refresh the product, reaches out to a larger number of audiences, and boosts brand prominence.
Digital Nirvana's MonitorIQ has presented a great example of localization by assisting a New York-based American media conglomerate with operations in India. With 40+ channels in multiple languages and different genres, they try to create a multicultural experience for viewers. We addressed the challenges faced by the client by improving the Quality of Experience (QoE) including video and audio quality, black screen, static screen, freeze frames, low or high audios, missing closed captions, and missing metadata. MonitorIQ helped them monitor competitors by recording and monitoring their content, advertisements, talent pool, different shows, and ratings.
The government agency in India monitoring the compliance for different aspects of broadcasting, such as content and advertisement-to-content ratios, necessitated the need for recording off-air signals. Digital Nirvana's MonitorIQ helped record channels for the purpose.
Understanding cultural differences is probably the toughest part of localization, and this is more evident in video localization. With more than 100 million people watching videos online, user engagement has proven to be highly effective; so now, more than ever, businesses must adapt strategies to increase accessibility and visibility of their video content. Localization in the form of captioning, subtitling, dubbing, etc., gives users worldwide access to a variety of content.
Digital Nirvana's Trance has helped companies generate subtitles in all major languages including French, Spanish, etc.  Apart from cultural sensitivities, some of the other points to be considered when localizing videos are to ensure that the content creates an international appeal to capture a global audience and that the content is approved by an expert in the local dialect. Despite a few limitations, localization paves way for international success.
Search For More Content