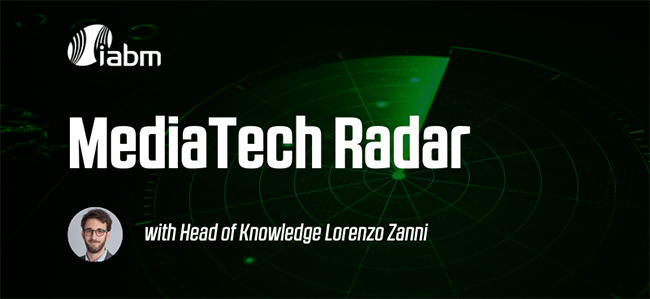 MediaTech Radar is a bi-weekly newsletter put together by IABM's Head of Knowledge Lorenzo Zanni. It focuses on a spotlight topic in MediaTech and reflects on a series of past, present, and future business developments in the industry. In this edition, our spotlight topic is Streaming Maturity.
MediaTech Spotlight: Streaming Maturity
A spotlight topic in MediaTech.
In our previous newsletter, I shared some data on financial markets moving away from growth to value stocks. Streaming maturity has led to a crash in the valuation of OTT stocks, and most notably in Netflix's. In this newsletter, I wanted to focus a bit more on streaming maturity and what Netflix is doing to weather the threats to its business model.
Adding AVOD to the mix is one way to go about it. Netflix could introduce an ad-supported, lower-priced subscription by the end of the year, quicker than originally anticipated – Disney announced a similar move earlier this year. According to a new report by Wells Fargo, adding an ad-supported tier would increase Netflix's total available market for subscribers. The report estimates that with an AVOD offering available, subscribers would increase by 272m by 2025, or 6% higher than previous estimates. In this scenario, AVOD would account for 30% of Netflix's total subscribers.
Disney+ and Netflix could generate $1.8 billion and $1.2 billion from ads respectively by 2025 according to MoffettNathanson.
Netflix is likely to outsource its ad tech operations to a provider, as indicated by CEO Reed Hastings. Ad tech is complex, with the previous report by Wells Fargo predicting that it would take Netflix a considerable amount of time to set up an effective AVOD offering. The report adds that, if Netflix chose to outsource its ad tech operations: "about 35% of spending by advertisers on Netflix will go to intermediaries rather than to Netflix's top line."
Netflix is also rumoured to be exploring other avenues for growth which are rather unconventional for the streaming giant. At the start of June 2022, Roku's shares jumped 9.5% on the back of reports of Netflix intending to acquire the business. Moreover, Netflix reportedly entered the race to bid for F1's US TV rights, which is at odds with its historical aversion to live sports.
As part of its attempt to weather a slowdown in subscribers, Netflix also laid off 150 employees in May 2022 and 300 in June 2022. This is in addition to the possible introduction of advertising to the service mentioned above as well as a crackdown on password sharing.
The only thing not slowing down at Netflix is content spending, which is key to retain and win subscribers in a competitive streaming landscape. As of June, total content obligations were over $22bn, up from about $19bn two years ago. The content binge of the streamer has been facilitated by spectacularly low interest rates allowing it to fund programming through increased debt-taking. With inflation on the rise, central banks worldwide are raising rates, which represents yet another challenge to the streamer's business model.
Disney is not doing much better despite its subscriber base continuing to grow. Its stock performance has felt the impact of Netflix's slowdown, casting doubts on the growth of the streaming sector. As of mid-June 2022, Disney's stock was down by over a third of its value. Disney is still compensating streaming losses with its traditional divisions, including theme parks, and expects its streaming division to become profitable in 2024.
MediaTech Watchlist: Microsoft/Xandr, LiveU/PLM, BBC and more…
A watchlist of selected past, present and future business developments in MediaTech.
Thank you for reading this newsletter. If there are topics you would like me to cover, or have information/ideas you'd like to share, please get in touch with me.
Lorenzo Zanni
Head of Knowledge
IABM
Search For More Content