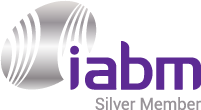 TAG V.S. specialised in Innovative IP Monitoring & High Quality Multiviewer Solutions.
The unique approach of 'all IP' system runs on standard off-the-shelf hardware provides state-of-the-art IP monitoring and analysis tools combined with a high-quality multiviewer display. Due to the unique server-based solution, products are versatile, stable and cost-effective, whilst allowing a wide and rich range of customisation options, as usually needed with monitoring and multiviewer deployment.
TAG V.S. leading product the MCM-9000, is a multi-protocol (TS & OTT) IP monitoring and analysis solution combined with HD quality IP multiviewer for all transmission layers from the encoded video quality down to the TS packet level.