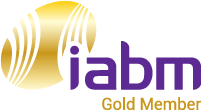 Vitec's purpose is to support the capture and sharing of exceptional images in its chosen Broadcast and Photographic markets. Our products encompass a variety of technologies and are carefully designed to ensure that, whatever the conditions, the image taker has the best equipment to "capture the moment".
These technologies range from traditional mechanical engineered products, for example in our manual camera supports businesses, through to electronics and software, for example in our wireless businesses. Nonetheless the user is the same – an image taker, whether a professional cameraman for a broadcaster or corporate event, an independent content creator or an enthusiast.
In the markets we serve, our brands are often market leaders both in terms of the premium product or service supplied and the share of the market our brands capture. Our products and services have enabled some of the most amazing moments to be captured and shared.