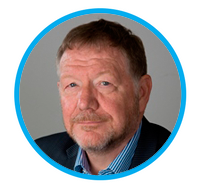 I am not at all surprised by Belden's acquisition of SAM and its plan to merge it with Grass Valley; I also predict that this will be merely the first of a number of M&As on the supply side of the industry throughout 2018 and beyond. There are several reasons for this which have been clearly flagged by IABM's research across both the supply and demand sides of the industry over the last couple of years.
On the demand side, we have seen an increasing amount of consolidation and convergence between content and distribution by established media companies looking for greater scale to counter the major new online media players such as Amazon and Netflix. Recent moves by AT&T, Time Warner, Disney, Fox, Discovery, Scripps are just some examples, and we expect this trend of consolidation to continue.
This ongoing consolidation between media technology end-users has resulted in decreased overall technology spending simply because as companies merge, they consolidate their operations too – meaning that the number of potential customers is reducing. Greater scale also gives them better bargaining power. The result is that we now have several thousand technology suppliers chasing business from a diminishing number of customers. According to IABM research, technology vendors have been spending significantly more in R&D, sales and marketing over the last couple of years to keep up with the industry shift from hardware to software, IP and cloud. However, they are not seeing enough return on that investment – profitability continues to fall.
As companies merge, they consolidate their operations too – meaning that the number of potential customers is reducing - Mergers and acquisitions, Peter White Click To Tweet
Grass Valley and SAM are both leading players in the IP field, and the merger will at a stroke boost market share, and provide an increase in scale that will give them a more comprehensive proposition for their customers on the demand side. Market presence will also be enhanced, with an increased geographical footprint. Belden has I believe indicated that it will be making efficiency gains in the consolidation process, which will help boost profitability. The timing is good too – 2018 looks set to be a key year in the roll-out of IP solutions now that the ST 2110 standard is all but complete.
Go beyond the blog and find out more at NAB Show
Join us at "IABM's NAB Show Voice of the Customer Super Sunday Session – Creative Collaboration – The Only Way Forward" on Sunday April 8 at the LVCC where we will be hosting an in depth discussion with the new President of Grass Valley (a Belden Brand), Timothy Shoulders.
Find out more and secure your complimentary place here
Search For More Content