New in-house printing machine
Case Study from CP Cases
Fri 16, 10 2020
History in Broadcast and live events
CP Cases has its roots in the live events industry initially producing flight cases for the renowned touring rock bands of the 1970s.
Bands such as Led Zeppelin and Pink Floyd. World-famous artists such as Elton John relied on CP Cases to transport their equipment from the tour bus to the stage. Taking incredible impact on tour after tour, some of these early sound equipment cases are still in use today. Some 40 years later which highlights just how durable they are.
Our designs have evolved to accommodate the ever more sophisticated requirements of today's live events. From portable studios and production units. Outside broadcast units. Electronic equipment cases. Lighting and sound consoles. Even electronics racking for all your event audio needs – the choice is clear.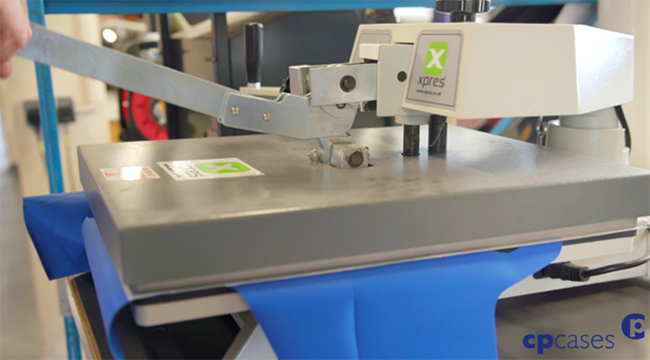 CP Cases provides a wide variety of products for the broadcast and professional media market. From camera & filter cases, through to outdoor broadcast. We even develop mobile and portable solutions for emergency reporting.
Camera and filter cases are designed using rugged textiles, aluminium or polyethylene subject to the customer requirements. For outdoor broadcast, we have a whole range of camera rain covers that are made for particular makes and models. But we more often than not, we use customisation.
The Printing Machine
For more than 25 years we have worked with Broadcast camera manufacturers to develop equipment protection for their very latest kit.
Our range of outside broadcast camera covers enable us to respond quickly to the requirements for camera weather protection. Our covers have been designed to meet the extremely high expectations that many OB kit managers have for quality, availability, and value for money.
We keep stock off 100's of metres of materials so that colour options are readily available. This helps with a smooth transition for corporate messaging to be compiled with, having the capability to apply full-colour logos. We manage this in-house so lead time delays are never experienced.
Related Content
Based on your recent activity and preferences we recommend the following pieces of content