Azimuth Soft presents a new version of our teletext and subtitling solution, Teletext Suite 2021.
Teletext is still widely used by regional tv stations all over the world, and customer feedback indicates a high demand for our solution, which holds a unique position in today's market.
Subtitling is a crucial component of modern globalized content distribution, which allows broadcasters to enter new markets, conform to the requirements of national legislation, reach a maximum possible audience and make TV more accessible for viewers.
Teletext Suite includes applications for creating and editing multilingual teletext pages and subtitles, a specialized Azimuth-TT videoserver for teletext and subtitle insertion and a control software module for the server.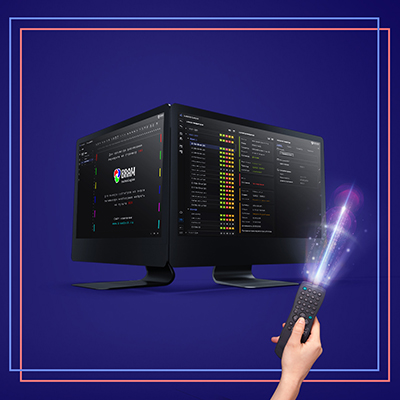 A variety of options exist for solution design and usage scenarios. The editor applications can be sold separately and incorporated into the customer's workflows; the files exported from them can be aired on 3rd party systems thanks to strict standard compliance. The editors are also ready for usage as part of our flagship solution, the AutoPlay enterprise media workflow automation system. The reliable Azimuth-TT videoserver can either be used together with the software modules of Teletext Suite, or work with files exported from other vendor's solutions, or, once again, from AutoPlay.
The 2021 update brings completely reworked, sleek and modern editor interfaces, user experience enhancements, server backend optimizations and new teletext graphics capabilities. At the same time, all the functionality familiar to our existing users is still available, no additional training is necessary and our traditional stability and predictability of operation has been retained.
For more information please visit https://bit.ly/3zeVr9Q
About Azimuth Soft
We are committed to creating and implementing state-of-the art TV broadcast automation solutions to ensure our customers are empowered with smart and scalable technology. Our goal is to enable our customers perform better and grow as the industry evolves. From a business standpoint, we have a history of having the ability to identify unique customer needs and to design solutions and provide technical support which solve those needs, along with consistent excellent quality. But our vision is not simply about great products, it is more a reflection of the kind of future we all want to live and work.
For more information on Azimuth Soft, visit www.azimuthsoft.tv
Search For More Content