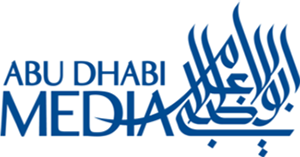 Public service broadcaster uses Dejero technology to deliver stunning live coverage 
Waterloo, Ontario, February 9, 2021 — Dejero has announced that Abu Dhabi Media has rolled out Dejero EnGo 260 mobile transmitters, Dejero WayPoint receivers and Dejero CuePoint low latency return video servers, following a 2020 tender that was won by local systems integrator and Dejero partner Ideal Systems. The UAE public service broadcaster is making use of Dejero to enhance its live news reporting capabilities across the country.
Dejero's technology has been central to Abu Dhabi Media's successful live coverage of a number of events since it was rolled out.
The use of Dejero EnGo 260 transmitters, WayPoint receivers, and CuePoint return servers allowed the national broadcaster to capture high-quality, flawless coverage of a fireworks display. Such coverage is notoriously complex to accomplish with low-latency but was achieved using the Hybrid Encoding Technology built into the Dejero kit.
The combination of Dejero's Smart Blending Technology and Hybrid Encoding Technology forms a tightly integrated system that maximizes video quality by responding in real-time to changes in network characteristics and video content. These technologies are ideal for low-latency and live video contribution scenarios, allowing broadcast and media teams across the world to deliver real-time, high-quality video even under the most challenging bandwidth-constrained scenarios.
"We are delighted to have been awarded the contract for the overall newsroom upgrade at Abu Dhabi Media. Switching the broadcaster's live news reporting technology to Dejero represents a significant win in the region," said Ayman Alkhatib of Ideal Systems. "During testing, the EnGo outclassed other products in terms of picture quality and performance. Abu Dhabi Media also uses CuePoint extensively for confidence monitoring and plans to leverage the technology for teleprompting in the future. Full 5G coverage is coming in the UAE and Abu Dhabi Media is ready to roll this out with Dejero."
The Dejero EnGo is the world's most durable and versatile mobile transmitter that's purpose-built for reliably sending high-quality live video from remote locations. It allows the transmission with glass-to-glass latency as low as 0.8 seconds. Dejero WayPoint receivers reconstruct video transported over multiple IP connections from Dejero transmitters, decode HEVC or AVC, and output to your desired workflow — SMPTE ST 2110, SDI, or MPEG-TS. Dejero CuePoint return servers send low-latency, live program video and teleprompter feeds to on-air presenters, camera operators, and other production personnel in the field to help them stay synchronized with central production during live broadcasts.
About Dejero
Driven by its vision of reliable connectivity anywhere, Dejero aggregates diverse connectivity paths including LTE and 5G cellular, satellite and broadband into a virtual 'network of networks' to deliver enhanced reliability, expanded coverage, and greater bandwidth using cloud-based technology. A two-time technical Emmy® Award winner, Dejero is trusted to solve the mission-critical live video transport and real-time data transfer challenges of organizations around the world. Founded in 2008, privately-held Dejero is headquartered in Waterloo, Ontario, Canada. For more information, visit www.dejero.com.
About Abu Dhabi Media
Abu Dhabi Media is the UAE's leading public service broadcaster and media company that focuses on developing, producing and distributing unique premium content, covering news, entertainment, sports and culture to a wide array of demographics across the Arab World.
Established in 1969, in line with the vision of the UAE's Founding Father, His Highness Sheikh Zayed bin Sultan Al Nahyan, Abu Dhabi Media has become one of the largest media companies in the Middle East and GCC regions and has a major role in fulfilling and promoting the key pillars of the UAE.
Focusing on digital first content, Abu Dhabi Media's portfolio includes exclusively digital assets, as well as digital and traditional platforms for its TV, radio, and print assets.
Abu Dhabi Media is also available on Smart TV applications, including Apple TV and Android TV, delivering streaming, catch-up and video on demand services on ADTV and AD Sports. Also, the new addition of AD Radio's digital platforms and applications features audio and podcast streaming across the radio assets.
Today, Abu Dhabi Media includes 23 media assets, as well as two subsidiaries – Tawzea and UPP.
Abu Dhabi Media is part of ADQ, one of the region's largest holding companies with a diverse portfolio of major enterprises spanning key sectors of Abu Dhabi's non-oil economy.
For more information, please visit: www.admedia.ae
Search For More Content