Adrian Hoile to drive new sales for Masstech in UK & MEA
Tue 18, 02 2020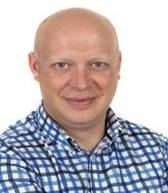 Whiteley, UK – 17th February 2020
Masstech is pleased to announce Adrian Hoile as its Sales Manager for UK, Middle East & Africa (MEA). Adrian has been with Masstech in the role of EMEA Business Development Manager since May 2019.
Adrian brings over 20 years of experience with media content and archives. In various roles he has helped deliver content solutions for many of the major sports and media broadcasters and federations in Europe and the rest of the world.
Before joining Masstech, Adrian was with EVS for over 7 years working with the Media Archive Director Team, and previously he was the Manager of BBC Sport where he managed the move of the department from London to Salford and the selection and roll-out of new technology for the Archive in Media City.
Prior to the BBC Adrian held key roles at UEFA and IMG Media.
Trevor Morecraft will continue in his role as key contact for specific accounts in the Middle East, working alongside Adrian.
About Masstech Innovations
Masstech Innovations creates intelligent, hybrid cloud-based storage and asset lifecycle management solutions for the Media & Entertainment (M&E) industry. Masstech combines the experience of many decades of broadcast and video content storage management with cloud and other vanguard technology development processes, to identify and address the challenges of the industry's constantly evolving technical and business landscapes.
Today, more than 400 organizations representing every facet of M&E, around the world and across every platform, rely on Masstech solutions to keep their assets secure, and to deliver them to the right location in the correct format. For more information, please visit www.masstech.com
Related Content
Based on your recent activity and preferences we recommend the following pieces of content