Andre Weis new in sales team DACH at Broadcast Solutions
Wed 18, 12 2019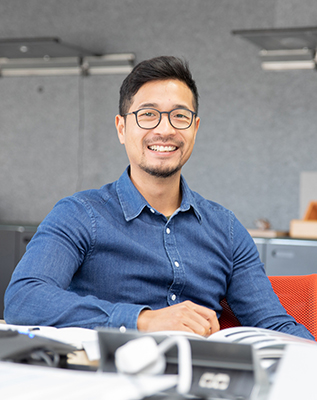 Bingen (Germany), December 18, 2019
Broadcast Solutions, System Integrator and distributor with its headquarters in Bingen am Rhein, Germany, is expanding its sales team for the German-speaking region. Since the end of 2019, Andre Weis is new in the DACH sales team to manage various brands in the company's product portfolio.
Besides international projects in the areas of system integration for broadcast and media and public authorities, Broadcast Solutions GmbH and its subsidiaries are active as a distributor for various brands. Leveraging the company's in-depth knowledge from system integration, the team identifies new and innovative products on the market to include them in the product portfolio. Inherent in the company's sales philosophy is the supply of expert support services with in-house teams.
A further cornerstone in Broadcast Solutions' strategy is in the field of product development. With the control system "hi – human interface", the company has developed an innovative control system for broadcast and media environments. The software tool breaks new ground with intuitive user interfaces and workflows, making the control of even complex installations simple and safe.
Broadcast Solutions is one of Europe's biggest system integrators and comprises a group of companies acting worldwide. Started in Germany more than 15 years ago, Broadcast Solutions stands for innovation and engineering "Made in Germany". With subsidiaries in Europe, Asia and the Middle East the group plans, implements and realises projects and offers its services in all broadcast and content related areas – globally.
With more than 150 employees worldwide and working as a hardware independent system integrator Broadcast Solutions offers its customers tailor-made solutions – from idea to implementation and beyond. You will find more information about our company and our products at www.broadcast-solutions.de / www.hi-app.de.
Related Content
Based on your recent activity and preferences we recommend the following pieces of content