Demonstrates Entire Range of its UHD Solutions at NAB 2019
Beaverton, Oregon, USA – March 21, 2019 – Apantac, an internationally recognized manufacturer of multiviewers, video walls, extension and signal processing solutions announces that it is enhancing its multiviewers by adding HDMI 2.0 output support. In addition, the company will showcase its full range of HDMI 2.0 and 4K / UHD solutions at the upcoming NAB 2019 show on booth SL8006.
Apantac is taking 4K UHD image and signal processing to the next level thanks to the maturity of the HDMI 2.0 interface. Visitors to the Apantac booth will receive hands-on demonstrations showcasing enhanced visual clarity in its multiviewers. And thanks to the wide adoption of HDMI 2.0 in consumer displays, broadcast-quality multiviewers used with off-the-shelf displays are affordable and effective.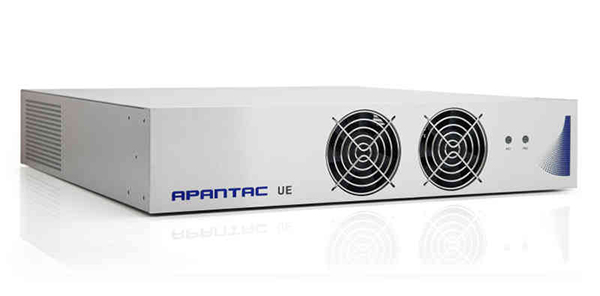 The HDMI 2.0 interface brings numerous benefits to media professionals as they are now able to view all the signals more clearly; up to 4K / UHD 60Hz at 4:4:4 on HDMI 2.0-capable displays.
Apantac's T# modular multi-format multiviewer series, the popular & cost-effective Mi-16 series of video multiviewers and the Mi-8 series of 12G multiviewers now all include HDMI 2.0 60Hz, 4:4:4 output support.
At NAB 2019, booth SL8006, Apantac will showcase its entire line of HDMI 2.0 and 12G SDI for 4K / UHD solutions including: multiviewers, matrices & switches and converters.
About Apantac LLC
Apantac LLC (www.apantac.com) is a leading designer and developer of high quality and cost effective multiviewers, video walls, matrices, extenders, and signal processing equipment. The Apantac product line has been specifically designed to provide users with flexible and innovative technology solutions for the broadcast and ProAV industries.
The Apantac product line includes; Multiviewers, video walls, extenders, switches, splitters, matrices, fiber optic extenders, HDBaseT solutions, as well as various video processors. These products are sold globally through direct selling channels, a growing network of dealers, system integrators, OEM's and various other partners.
Apantac was founded in 2008 and is a privately held company with its headquarters located in Portland, Oregon, USA.
For more information about Apantac's products & services please visit: www.apantac.com. For sales, please visit the website, or email thomas.tang@apantac.com. More information: Facebook, Twitter, and Linkedin.
Search For More Content