Beaverton, Oregon, USA – January 7, 2019 – Apantac, an internationally recognized manufacturer of multiviewers, video walls, extension and signal processing solutions announces its showcase of Multiviewers with built-in KVM functionality at ISE 2020 on stand 10.S120.
This unique KVM function in the Multiviewer allows multiple computers connected to the Multiviewer to be controlled via a single mouse and keyboard. Users simply move the mouse from window to window (on their display) to switch the control from one computer to another one. A single operator can visually monitor and control up to eight computers on a single console with a UHD or HD monitor. Via the single console, the user can easily switch between Multiviewer layouts using predefined keyboard shortcuts.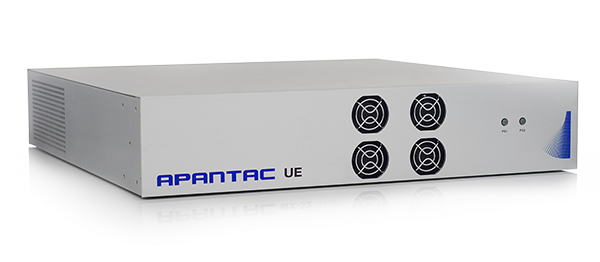 Apantac's series of Multiviewers with KVM functions offers models that range from fixed quad-split with full-screen capability, with inputs and output up to 4K/UHD, without OSD as well as 4×1 or 8×1 models with adjustable PIP (picture in picture) size and OSD, with inputs up to 1920×1200 and 1080p output or 4K/UHD inputs and output. The OSD (On Screen Display) includes all graphic objects added to a layout, such as labels, clocks, tally, alarms, meters, markers and more.
Apantac offers Multiviewers with built-in KVM as either standalone hardware or as cards for the compact openGear platform. One or two 4×1 multiviewer cards with computer inputs, video inputs or a mix of both can be cascaded under an OG-KM card control. This allows the display of a mix of computer with keyboard and mouse control and video sources on a 1080p display.
With all these options to choose from, facilities have a cost-effective and feature-rich range of visual monitoring & control solutions to choose from, regardless of the application at hand.
About Apantac LLC
Apantac LLC (www.apantac.com) is a leading designer and developer of high quality and cost effective multiviewers, video walls, matrices, extenders, and signal processing equipment. The Apantac product line has been specifically designed to provide users with flexible and innovative technology solutions for the broadcast and ProAV industries.
The Apantac product line includes; Multiviewers, video walls, extenders, switches, splitters, matrices, fiber optic extenders, HDBaseT solutions, as well as various video processors. These products are sold globally through direct selling channels, a growing network of dealers, system integrators, OEM's and various other partners.
Apantac was founded in 2008 and is a privately held company with its headquarters located in Portland, Oregon, USA.
For more information about Apantac's products & services please visit: www.apantac.com. For sales, please visit the website, or email thomas.tang@apantac.com. More information: Facebook, Twitter, and Linkedin.
Search For More Content