ATG Danmon (www.atgdanmon.co.uk) has designed and installed an integrated system providing video recording, storage and archiving together with a media asset management system for the Royal Opera House in London's Covent Garden.
The ROH produces 12 live cinema events each season. These are live relays of stage performances. The performances are broadcast live to cinemas in Europe and distributed immediately to other parts of the world. Additionally, they regularly live stream from the main house, Linbury theatre or other studios in the building. The requirement was for each production to be made available for further use by departments within ROH, and externally.
With this new facility, the ROH media staff are able to ingest each performance into a production server linked to an online storage archive and a near-online data tape library, with the system providing the ability to search and retrieve content.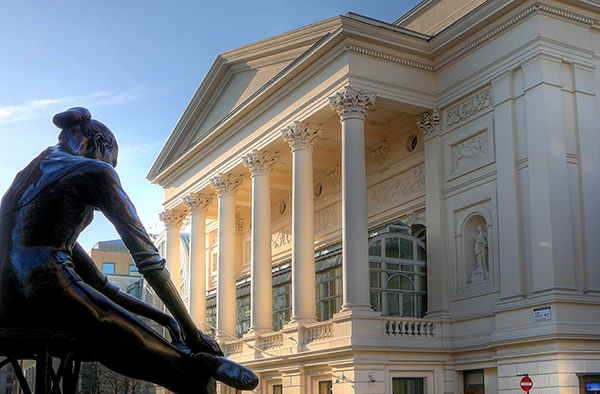 Content access is controlled from Square Box Systems' CatDV media asset management software. The CatDV media asset management system provides a scalable cross-platform database that can handle a wide range of content file types. It creates a catalogue of media assets, including video, still images, audio files and documents. Operators can log metadata to make content searchable using key words as well as clip titles. CatDV provides analysis and transcoding of media files with advanced logging tools, sequence editing and integration with non-linear editing applications.
The system also includes a Rohde & Schwarz Venice server which manages the HD-SDI ingest, studio and channel playout as well as file- based tasks such as file import, transcoding and media transfer operations.
ATG Danmon integrated a Studio Network Solutions (SNS) EVO shared storage server and Quantum LTO-8 long term storage tape drives with Archiware backup management into the system.
The SNS EVO is a complete, networked, high-performance shared storage workflow server designed for video/film/TV, graphics, VFX, animation, audio, and broadcast production environments. EVO servers are produced in various sizes and capacities and features include built-in SAN and NAS, automatic project file locking, project/bin sharing, asset tagging, cloud integration, and LDAP/AD. Up to 960 terabytes per managed system can be accommodated.
Quantum's LTO-8 tape drive accommodates up to 30 terabytes of data per cartridge with compressed transfer speeds of up to 2.7 terabytes per hour. Content is protected by AES 256-bit data encryption security. LTO-8 drives are also LTO-7 playback compatible.
ATG Danmon worked in close partnership with the ROH project team to successfully deliver the project. This included integrating the system into the existing IT network and a series of workshops and training to ensure that the workflow requirements were being fully met.
ATG Danmon, part of the Danmon Group (www.danmon.com), has been at the forefront of the transition to the file-based technology now used throughout the industry. It has also assisted many clients in the construction of IT-based automated file workflow systems, high-definition studios, master control rooms and playout facilities, as well as the upgrade of existing SD systems to HD and UHD. By embracing tomorrow's technology, ATG Danmon delivers maximum value through close co-operation with suppliers and customers, leading to mutually beneficial long-term relationships.
ATG Danmon also offers a comprehensive range of products and services including transcoding and automated workflow management, accelerated global file transfer, media workflow-design, project-planning, equipment installation, software-configuration, commissioning, documentation, on-site training plus ongoing support and maintenance.
With offices in Asia, Denmark, Germany, the Middle East, Norway, Portugal, Spain, Sweden and the United Kingdom, the Danmon Group thinks globally and acts locally to support customers with its highly experienced sales and engineering teams.
Search For More Content