AtomOS 10.51 for Ninja V available now
Mon 20, 07 2020
The new Free AtomOS 10.51 for Ninja V is available now. With this firmware update all users will benefit from improvements and refinements to the UI and workflow, plus Z CAM E2 series users will enjoy extended camera control via the Ninja V touchscreen more details below.
Z CAM E2 series* and Ninja V users can now:
 Z CAM Navigation updates:
Bring up the Z CAM menu display from the Ninja V touchscreen via the camera control menu.
Note: camera control menu is not possible when recording RAW via HDMI 
Navigate the camera menu with Menu, Arrow and Enter keys directly via the Ninja V touch screen as well as via the on-camera buttons.
Function added in Ninja V record menu to force menus to remain active in cases where recording menu and display information is required.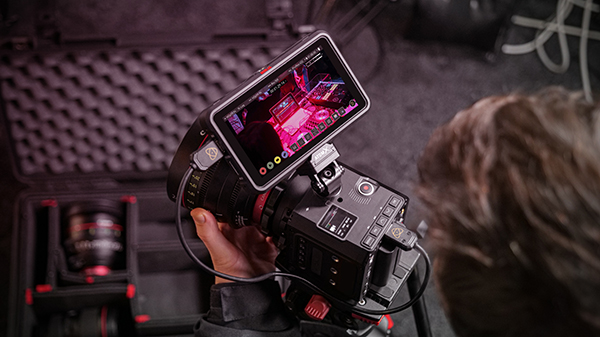 AtomHDR Monitoring Support 
Support added to AtomHDR engine for Z CAM Zlog2 Gamma for recording video output for recording in Apple ProRes or Avid Dnx.
See below videos on camera control set-up guide and ProRes RAW – SDR workflow in Final Cut Pro X
Z CAM E2 Series & Ninja V  – ProRes RAW + camera control setup guide https://youtu.be/ylqhLP3-5Oo
Z CAM ProRes RAW = SDR Workflow in Final Cut Pro X
*supported cameras are: 5.8K Apple ProRes RAW over HDMI recording with the Flagship series Z CAM E2-F6, E2-F8 and E2-S6 large sensor cinema cameras, as well as 4K ProRes RAW recording from the Micro 4/3 E2, E2-M4 and E2 C models.
The free AtomOS 10.51 firmware update is available here Update firmware on the Ninja V – AtomOS Ninja V firmware update: www.atomos.com/firmware/ninja-v
About Atomos
Atomos exists to help creative professionals cut through technology barriers by creating easy to use, cutting-edge 4K and HD Apple ProRes monitor/recorders. These products give video professionals a faster, higher quality and more affordable production system, whether they create for social media, YouTube, TV or cinema. Atomos continues to demonstrate its commitment to putting users first through continual innovation at amazing price points. The company developed the AtomOS operating system dedicated to video recording with an elegant and intuitive touchscreen user interface and was also the first to implement the professional Apple ProRes RAW format for recording with cinema cameras. Atomos is based in Australia with offices in the USA, Japan, China, UK and Germany and has a worldwide distribution partner network.
Related Content
Based on your recent activity and preferences we recommend the following pieces of content