Azimuth Soft presents proprietary subtitling solutions
Tue 14, 01 2020
In accordance with international trend, which mandates better accessibility of tv broadcasts to hearing-impaired viewers, Azimuth Soft together with BRAM Technologies have developed a range of in-house subtitling solutions.
Azimuth Soft Subtitle Editor software can be used to create new or edit existing subtitle files. The resulting subtitles can be used on BRAM Technologies' Azimuth server playout, or any 3rd party solutions.
Azimuth Soft Teletext Editor software allows creating teletext pages from scratch or from a set of templates and can work with separate group of pages. The resulting teletext can be played out by a BRAM Technologies' Azimuth video server.
Azimuth Soft and BRAM Technologies also offer two hardware choices for subtitle/teletext playout:
1. A mainstream Azimuth-VS video server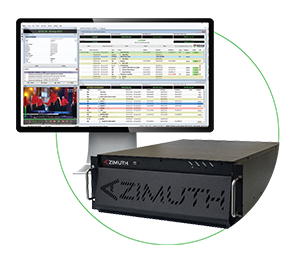 2. And a specialized Azimuth-TT teletext server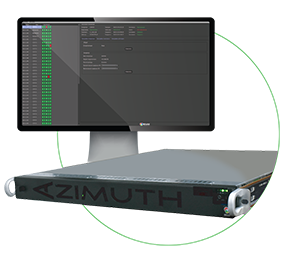 Features:
• Quick preparation of the main page from a template;
• Automatic creation of contents list;
• Automatic creation of both feature programs, trailers and announcements;
• Working with several page groups;
• Multilanguage support (Side-by-side dual-file view for creating and comparing translations);
• Edit text WYSIWYG in video window;
• Instant access to any page or teletext section;
• Support for multicolor accents, headers and footers;
• Multilevel undo/redo;
• Support for multiple columns, different text alignment and page breaks.
• An intuitive user-friendly interface with templates and other customer specific configurations;
• Import/export of common file formats;
• Frame-accurate subtitle positioning, available for both high res and proxy video;
• Automatic spell-checking;
• Audio level monitoring;
• Choice of different operating modes;
• Customizable control panel for commonly used functions;
• Merging several projects in one;
• Undo / redo, auto save functions;
• Hotkeys.
Specifications:
Teletext file formats: *.att
Subtitle file formats: ast, srt, stl, xif;
OS: MS Windows 10 Pro
Supported standards: SD ETS 300 706, HD OP-47
For more information please visit https://azimuthsoft.tv/solution/teletextsuite/
About Azimuth Soft
We are committed to creating and implementing state-of-the art TV broadcast automation solutions to ensure our customers are empowered with smart and scalable technology. Our goal is to enable our customers perform better and grow as the industry evolves. From a business standpoint, we have a history of having the ability to identify unique customer needs and to design solutions and provide technical support which solve those needs, along with consistent excellent quality. But our vision is not simply about great products, it is more a reflection of the kind of future we all want to live and work.
For more information on Azimuth Soft, visit www.azimuthsoft.tv.
Related Content
Based on your recent activity and preferences we recommend the following pieces of content