San Francisco, CA – 9:00 EST October 3, 2018 – Bitmovin, a world leader in online video technology, announces that ClassPass is using the Bitmovin Video Player to provide enriched, immersive live and on demand at-home workouts to its subscribers.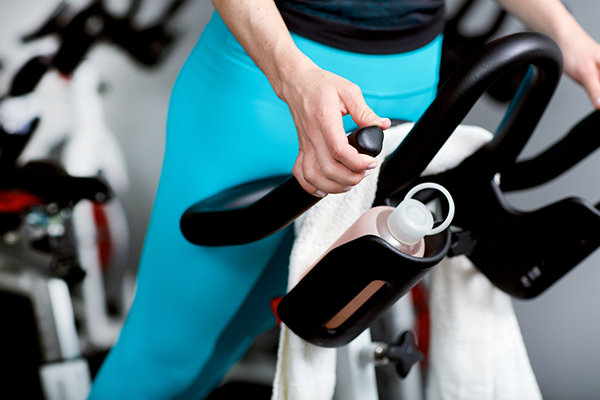 The Bitmovin Video Player provides ClassPass with a fully customizable, dynamic interface that enables seamless delivery of sophisticated platform overlays such as real-time metrics, a live leaderboard, heart rate monitor and calorie tracker. The Player supports key online and mobile devices, plus Chromecast for workouts on large screen televisions, and customizes the on-screen presentation across these devices so users can be seamlessly guided through the in-app experience and workouts.
"ClassPass Live is a clear example of our commitment to push the future of fitness forward," said Atul Ohri, Head of Engineering at ClassPass Live. "We wanted to create a unique experience that provides detailed information alongside a high-quality video experience. It was essential that we used the very best technology to allow us to do this across a variety of devices. Bitmovin's Player gives us the flexibility and quality we need to continue to make ClassPass Live the best way to get fit."
The Bitmovin Player supports device compatibility across web-based browsers, iOS, Android and desktop applications, so users can have the same immersive viewing experience regardless of what device they are using at any given time.
"We are constantly pushing the envelope for the best experiences in online video , and our work with ClassPass Live shows fitness classes are no different," said Stefan Lederer, CEO at Bitmovin. "We are glad to see our player used to deliver a sophisticated, highly personal video experience online and on mobile, so that anyone can work out, wherever they are. "
Bitmovin has been a first mover in almost every significant development in online video, from building and deploying the world's first commercial adaptive streaming (MPEG-DASH/HLS) HTML5 Player, to being the first to achieve 100x real-time encoding speeds in the cloud. Bitmovin customers collectively deliver several billion videos to consumers every day.
About Bitmovin:
Bitmovin is a leading provider of video infrastructure for online media companies around the world. The company has been at the forefront of all major developments in online video – from building the world's first commercial adaptive streaming player to deploying first software-defined encoding service that runs on any cloud provider or in a data center. Bitmovin works with media companies across the globe to build innovative video products. To find out more, please visit www.bitmovin.com.
About ClassPass:
Founded in 2013, ClassPass is the leading membership to the world's largest fitness network. With over 8,500 partners in 49 cities worldwide, ClassPass connects members to a variety of fitness experiences, including yoga, cycling, Pilates, barre, running, strength training, dance, sports, videos and more. Recognized as one of Forbes's Next Billion Dollar Startups, ClassPass leverages proprietary technology to dynamically merchandise and surface over a million fitness classes for a seamless booking experience that facilitates discovery. In March 2018, the company launched ClassPass Live, a live-streamed, interactive fitness video offering that brings boutique quality fitness to members wherever they are. To learn more, please visit classpass.com/live.
Search For More Content