21 August 2019, San Francisco and London – Blackbird plc (AIM: BIRD), the developer and seller of the market-leading cloud video platform Blackbird, will participate in the Google Cloud Partner Pavilion at IBC 2019.
Blackbird will demonstrate its cloud video platform to visitors at the Google Cloud Partner Pavilion during the IBC conference and exhibition in Amsterdam – one of the world's leading media, entertainment and technology shows.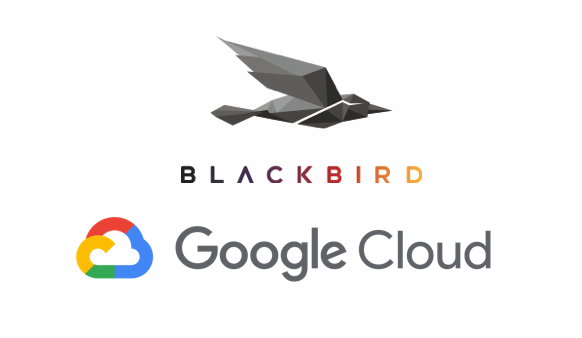 Running on Google Cloud, Blackbird delivers ultra-efficient cloud video workflow performance. The fastest video clipping, editing and distribution platform on the market, Blackbird provides rapid access to live and non-live content for the creation of clips and highlights to multiple devices and platforms including web, broadcast, OTT and social (Twitter, Facebook, YouTube, Twitch).
Blackbird drives major awareness, engagement and reach for brands in the sports, esports, news, entertainment and enterprise sectors – as well as delivering significant content monetization opportunities. Easy to learn and use, Blackbird is available to anyone with a browser, anywhere in the world, even with very low bandwidth.
Ian McDonough, CEO of Blackbird, said: "Google Cloud and Blackbird working closely together on solutions for the sports, news and entertainment industries delivers enormous productivity gains for companies. Using Google Cloud's industry-leading infrastructure, Blackbird enables media partners to rapidly clip and professionally edit content. Blackbird's Google Cloud implementation also delivers efficient publishing to multiple destinations directly through the cloud, without the need for download. We look forward to meeting prospective customers at IBC and showing them how our combined solutions can work best for them."
The Google Cloud Partner Pavilion at IBC is on Booth E01 in Hall 14. For more information about IBC please visit https://show.ibc.org/.
Search For More Content