Blackbird plc (AIM: BIRD), developer and seller of the market-leading cloud video editing platform, Blackbird, announced today that the National Hockey League (NHL®) has deployed Blackbird to provide the League with remote video production capabilities to assist with the League's Return to Play Plan.
Founded in 1917, the NHL is the world's premier professional ice hockey league and consists of 31 Member Clubs (24 in the United States and 7 in Canada). Each team roster reflects the League's international makeup with elite players from more than 20 countries represented, all vying for the most cherished and historic trophy in professional sports – the Stanley Cup®.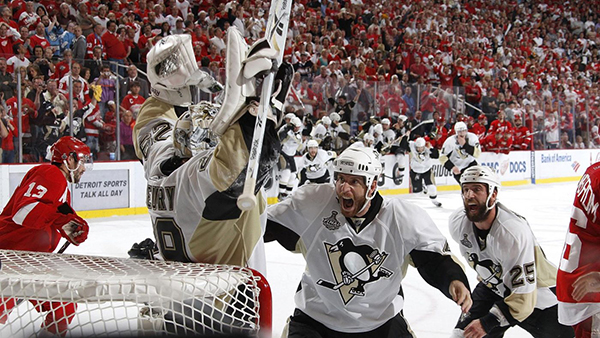 Blackbird is the world's fastest, most powerful professional cloud video editing and publishing platform. Enabling scalable remote production, Blackbird provides rapid access to video content for the easy creation of clips, highlights and longer form content to multiple devices and platforms. Delivering unbeatable speed and quality of editing tools and video output, Blackbird is accessed through any browser, easy to learn and needs only limited bandwidth to use. Blackbird delivers significant efficiency benefits to any enterprise-level organization working with video.
The NHL's remote production team will use Blackbird's professional-grade editing toolset to edit and enrich a wide variety of live and produced behind-the-scenes content from the NHL's Return to Play which includes the 2020 Stanley Cup Qualifiers™ and 2020 Stanley Cup® Playoffs. Blackbird will be utilised to enable the rapid publishing of content to the NHL's widely followed digital and social outlets and rapid distribution of video content to the NHL's own internal production personnel, NHL teams, and media partners for re-purposing.
Blackbird CEO, Ian McDonough, said: "The NHL is one of the world's most respected and recognised sports leagues and I'm excited that we will be working with their brilliant team as the 2020 Stanley Cup Playoffs start. Engaging hockey fans with a combination of live action, behind the scenes and rink-side footage is all important in this full contact, all action, no holds barred sport. Blackbird's speed, agility and remote capabilities allow all this to be done as well as keeping production crews safe and socially distanced."
Blackbird drives awareness, reach and monetization for brands in the sports, news, entertainment and enterprise sectors. The Company's customers include IMG, Deltatre, Peloton, A+E Networks, Eleven Sports, Riot Games, Arsenal FC, the U.S Department of State and almost 50 local US news stations with TownNews.
NHL, the NHL Shield, the word mark and image of the Stanley Cup and the Stanley Cup Playoffs logo are registered trademarks and Stanley Cup Qualifiers name and logo are trademarks of the National Hockey League. All Rights Reserved.
Search For More Content