Bluebell scores at Hawk-Eye
Tue 23, 07 2019
Bluebell Opticom supplies Hawkeye with bespoke solutions for signal transport over fibre.
July 11, 2019 Maidenhead, Berkshire, UK. Bluebell, the market leader in fibre conversion has supplied bespoke solutions to Hawk-Eye for game-changing Video Assisted Refereeing (VAR) applications for soccer matches.
With the increased uptake in VAR, Hawk-Eye requires a robust solution for providing power and the transportation of video, audio and data to pitch-side viewing points where referees can review incidents which occur in the game.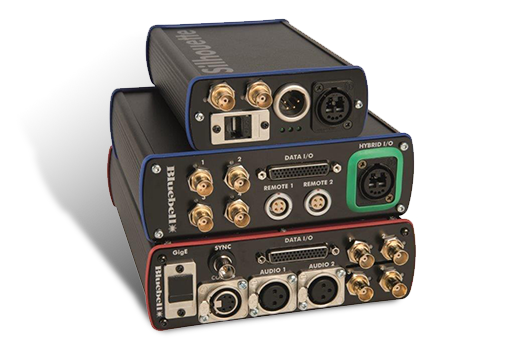 Hawk-Eye have previously combined several individual products from different suppliers to provide these services. Andy Calvert, Projects director at Hawk-Eye approached Bluebell to develop an all in one solution based upon their Silhouette product range of bespoke products.
"We wanted to simplify and condense our pitch side transportation solution to a more refined all in one solution. Choosing Bluebell products housed in an enclosure meant that we now have a bespoke product that gives us the precise input/output interfaces we need, in a compact and robust solution mounted in a waterproof case" said Calvert.
Paul McCann, Managing Director at Bluebell said "Our tailored approach in designing solutions is unique in the market and means our customers have a custom product based on their individual requirements. We designed the Hawk-Eye system using our range of fibre interfacing cards housed in a Silhouette enclosure using industry-standard connectors which are presented on a custom interface plate. The end product in a rugged case reduces installation time leading to faster deployments and greater efficiency."
About Bluebell Opticom
Bluebell Opticom designs and manufactures high-quality infrastructure solutions for the broadcast, telecommunications, and professional AV industries. The products are used for the critical delivery of video, audio, and data services at live world-class sporting events and venues requiring the transport of high-bandwidth signals over long distances using fibre optic or IP networks. Solutions range from robust stand-alone field deployable products to complex fixed installation for fibre backbone networks.
With worldwide deployments, Bluebell Opticom counts many of the top blue-chip companies and broadcast networks among its clients. The company serves customers directly and through a select global network of partners and distributors.
Bluebell Opticom Ltd is a UK based, privately funded company, and has been designing and manufacturing fibre optic equipment since 1994.
About Hawk-Eye
Hawk-Eye is a leading innovator in sports technology, specialising in delivering the most reliable and innovative officiating and broadcast solutions in sport.
First used in 2001 as a broadcast tool to analyse decisions in Cricket, Hawk-Eye has now become an integral part of over 20 international sports, including the official Goal Line Technology and Video Assistant Referee technology provider to some of the world's largest football federations and events.
The vision-processing, video replay and creative graphical technologies underpin a number of products that help make sports fairer, safer, more engaging.
Hawk-Eye is owned by Sony and has offices around the world.
Related Content
Based on your recent activity and preferences we recommend the following pieces of content