Bubble Agency Appoints Laura Cabarcos as Account Director
Thu 19, 03 2020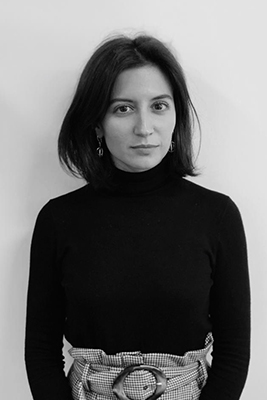 18 March 2020 – London, United Kingdom – Bubble Agency, the global PR, marketing and events specialist for the media and entertainment technology and services sectors, is pleased to announce the appointment of Laura Cabarcos as an Account Director.
During Laura's eight years of PR agency and communication consultancy experience, she has worked across a variety of high profile accounts including Netflix, The Walt Disney Company, Activision, Proactiv, Friends of Glass and Telefonica. She has significant expertise designing and implementing 360° PR campaigns across a wide range of markets, and is proficient in product and brand launches, as well as brand awareness campaigns.
Laura joins Bubble from her previous role as Account Director at Marco de Comunicacion, one of the leading PR agencies in Spain. Earlier in her career, she also worked at Burson-Marstellar and Tuenti. Laura will be based at Bubble's headquarters in London and will work across a variety of media and entertainment clients including CVP, netgem.tv, STADS, Avolites and Supponor.
Laura Cabarcos said, "I am very excited about this new opportunity at Bubble Agency, one of the leading agencies in the industry. I believe my extensive experience in the field will allow me to bring new ideas to the team and add value to our existing and growing list of clients."
Sadie Groom, Managing Director, Bubble Agency, said, "We are delighted to have appointed Laura as our newest Account Director. Laura's vast experience, exceptional client management, knowledge of the entertainment sector and networking abilities make her a fantastic addition to our Bubble team, which continues to grow globally."
About Bubble Agency
Founded in 1999, Bubble is a full-service PR, marketing and events agency with expertise in the broadcast, media technology, sports and AV industries. Headquartered at Rathbone Place, London, UK, with satellite offices in Dubai, Portland, and Los Angeles USA, Bubble works with a global network of PR and marketing specialists through its Big Bubble network to constantly communicate its clients' messages. Its clients include manufacturers, software companies, service providers, studios, post-production and visual effects facilities, industry associations and trade exhibitions.
Related Content
Based on your recent activity and preferences we recommend the following pieces of content