Bubble Agency Returns To London And Strengthens Team With New Hires
Thu 16, 05 2019
London, UK– 16 May 2019 – Bubble Agency, the global PR, marketing and events specialist for the media and entertainment technology and services sectors, today announced it has moved its headquarters back to Central London to enable the company to continue to grow globally and attract new talent. After five years at Pinewood Studios, Bubble's new UK office is on Rathbone Place providing close access to the creative districts of Soho and Noho.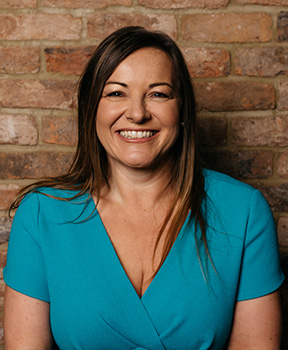 Bubble Agency is also pleased to announce the appointment of three new team members. Bubble's PR team has expanded with the appointment of Steven de Waal as a Senior Account Executive and Amisa Saari-Stout as an Account Executive, while Tiffany Hutt joins as Sales Support Executive.
Steven brings four years of PR and marketing experience to Bubble. After studying Public Relations and Marketing at Buckinghamshire New University, he specialised in B2B technology PR, working on accounts including Honeywell Aerospace and Sennheiser Communications, as well as spending time in the financial services sector.
Amisa joins Bubble after moving to the UK from Minnesota, USA. Whilst finishing her online Masters Degree in Media and PR through Leicester University, Amisa simultaneously began freelancing with UK and US companies in a variety of sectors including media, advertising, lifestyle, tech, and film, giving her a blend of B2B and B2C expertise.
Tiffany joins Bubble Agency with an array of experience in communications and support roles with companies including the automotive design company, Gordon Murray Design, and McLaren Automotive.
Sadie Groom, Managing Director, Bubble Agency, stated: "Returning to London full-time offers us access to a wider pool of talented communications specialists as we continue to grow our team. Being back in the heart of the industry also enables us to be closer to our clients, many of whom have offices in London. Steven, Amisa and Tiffany join Bubble at an exciting time as we set our sights on continued growth and expansion into new territories and their unique skills and experiences bring new perspectives to add to Bubble's skillset."
About Bubble Agency:
Founded in 1999, Bubble is a full-service PR, marketing and events agency with expertise in the broadcast, media technology, sports and AV industries. Headquartered at Rathbone Place, London, UK, with satellite offices in Dubai and Portland, USA, Bubble works with a global network of PR and marketing specialists through its Big Bubble network to constantly communicate its clients' messages. Its clients include manufacturers, software companies, service providers, studios, post-production and visual effects facilities, industry associations and trade exhibitions.
Related Content
Based on your recent activity and preferences we recommend the following pieces of content