20 May 2019
Having been the Platinum Sponsor of the two previous AES International Conferences on Audio Forensics held in London (2014) and Arlington VA (2017), CEDAR Audio is again proud to support the Audio Engineering Society and its important contributions to audio forensics and security.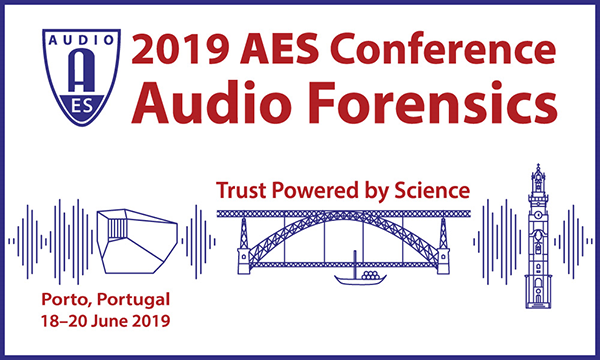 The 2019 conference will be the seventh of these events and will be dedicated to exploring advances in the fields of speech enhancement, signal processing, acoustic analysis, audio authentication and the examination of methodologies and best practices. It will be an opportunity for researchers and practitioners to exchange ideas and to foster new approaches, and its programme will include paper presentations and discussions as well as keynote sessions, tutorials and workshops. The programme is available from:
www.aes.org/conferences/2019/forensics/program.cfm
Gordon Reid, Managing Director of CEDAR Audio, will be presenting a talk entitled Narrowing the gap between live surveillance and the forensic laboratory.
The AES International Conference On Audio Forensics will be held at the Holiday Inn, Porto-Gaia, Portugal from 18 – 20 June 2019.
Search For More Content