Cerberus Tech Ltd has supported QTV Sports to provide live coverage of the Scottish Premiership football season, which kicked off on 1st August and is still ongoing. The distribution is being powered by the new version of its Livelink SaaS live delivery platform, which allows users to self-manage live feeds from any location.
QTV is producing and delivering live feeds of 142 Scottish Premiership matches to UK broadcasters, as well as club OTT channels, and other SPFL partners. Cerberus Tech was able to ship all required hardware to QTV and the Clubs, enabling them to deliver live feeds to social media and their own TV channels, as well as to QTV and Stream Digital. The ability to self-manage live feeds will enable the broadcasters to deliver multiple matches simultaneously as the season progresses. Even with multiple concurrent matches, Livelink enables QTV to deliver those feeds to multiple locations reliably, securely and with minimal latency.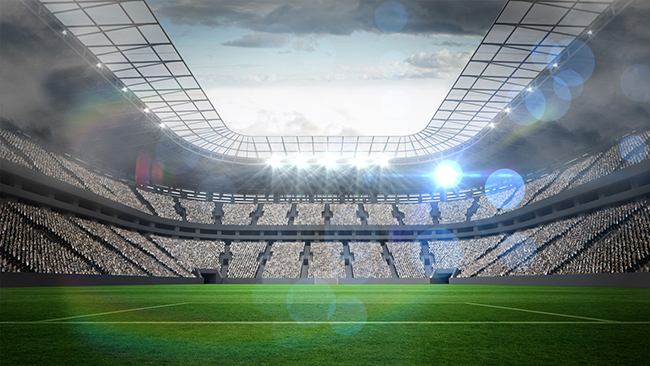 Livelink is a robust IP delivery solution for transporting live linear and OTT content from point to single-point or multi-point. It allows users to self-manage their live content for delivery to any destination worldwide by utilising cloud environments available in every region. Livelink is cloud agnostic and is also compatible with any IP protocol including Zixi, RIST, SRT, RTMP and HLS.
Jack McGill, CEO, QTV Sports commented, "Like the rest of the industry, QTV went from producing hundreds of hours of live and as-live sports coverage every year to a complete sports lockdown. Our team is really excited to get back to doing what we do best. Partnering with Cerberus Tech enables us to deliver live broadcast feeds in the safest and most efficient way possible and we are excited to be the first customer implementing this version of Livelink. Being able to self-manage the broadcast with Livelink, means we have complete control over the live feed monitoring, this is the ideal minimal contact solution for the current situation."
Livelink is ideally placed to deliver live feeds during the current pandemic. With social distancing still in place, Livelink minimises contact and the number of staff needed at the event site, ensuring a safe return to sports broadcasting. Due to the ongoing uncertainty, the built-in scalability of the platform will help QTV to react quickly to any changing circumstances or government restrictions. There is also no reliance on expensive infrastructure and Livelink fits into existing set-ups with minimal or often no hardware requirements.
Chris Clarke, CEO, Cerberus, commented, "The return to sports and build-up of matches has meant that infrastructure such as OB trucks have become even more prohibitively expensive. Livelink enables broadcasters and production companies to deliver feeds extremely cost-effectively and with very quick set-up times. Our IP solution moves this content from production into the broadcasters' infrastructure within a two second delay globally."
For more information about Cerberus Tech and its services please visit www.cerberus.tech or contact the team directly at info@cerberus.tech
About Cerberus Tech
Based in the UK, Cerberus Tech's clients are major global players in TV, film and live events. Whether it's a public service broadcaster, a pan-European telecommunications conglomerate, the oldest commercial network in the UK, senior feature-film producers or the latest live streaming from Silicon Valley, the need is always the same, reliable and flexible delivery of great content. Providing contribution and distribution services, Cerberus Tech has a proven, cloud platform and is changing the way that content stakeholders from broadcasters to studio executives share and move live content.
Search For More Content