South Africa's public broadcaster invests in CGI's dira! solution for new playout, production, and music scheduling system
Munich, Germany & Johannesburg, South Africa – 9th February, 2022 – CGI, the leading newsroom and radio system provider in Europe, has announced the successful rollout of its dira! solution across eight of the South African Broadcasting Corporation's (SABC) 19 radio stations. The rollout to the remaining radio stations continues in 2022.
The contract, won via a competitive tender process, has seen the SABC invest in CGI's full dira! Solution Suite, including Onair Player, Highlander, Scheduler, Startrack, Orion and Broadcast Report. The proof of concept and subsequent implementation by CGI has achieved the SABC's goal to enable dira's use throughout the company's radio environment – from sales, sport, news and current affairs to education and drama.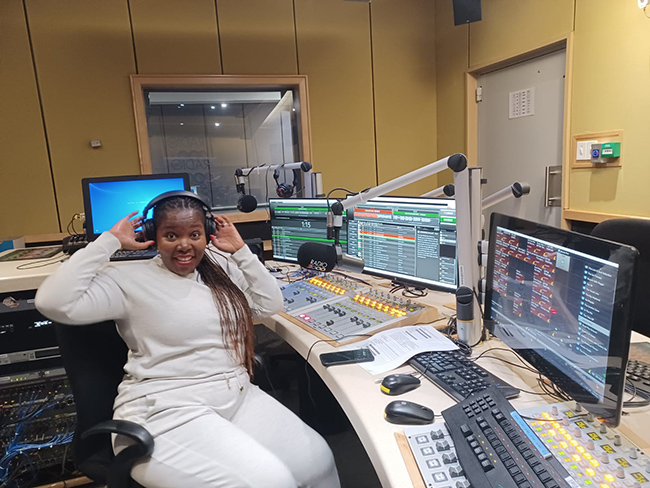 "The dira! solution provides complete integration to our music, sales and news systems, allowing users to work on an integrated platform from a single screen or workstation. Of particular benefit is the installation of a Commercial Player, which plays radio advertisements promptly within the specified window of the booked time. This will assist with accurate reporting and ensure that skipping of advertisements which leads to revenue losses is a thing of the past", comments Nada Wotshela, Group Executive for SABC Radio.
Established in 1936, the SABC provides a range of distinctive, creative, and top-quality programs in all 11 official languages across its radio and television portfolio. The recent rollout of the dira! solution has helped the SABC to continue to achieve its mission to be a digitized national public broadcaster that provides compelling, informative, educational, and entertaining content via all platforms.
Michael Thielen, Vice President – Radio Solutions, CGI says: "The current digital revolution phase of broadcasting is characterized by the transition to a unified working environment, where users can access all the applications that they need, in one place. We're thrilled to be supporting the SABC's full portfolio of radio stations with production workflow and visual radio solutions."
About CGI
Founded in 1976, CGI is among the largest IT and business consulting services firms in the world. Operating in hundreds of locations across the globe, CGI delivers end-to-end services and solutions, including strategic IT and business consulting, systems integration, managed IT and business process services and intellectual property solutions. CGI's merger with SCISYS Group PLC in December 2019 has brought in deep expertise in the media and broadcast sectors, as well as the space and defence sectors. CGI's Media Solutions, formerly SCISYS Media Solutions, offer a wide range of professional news and content delivery solutions for innovative media companies across local, national, and international markets. This includes the market-leading flagship newsroom system OpenMedia and the radio production solution dira, serving many key players in broadcast and delivery.
For more information, please visit: www.cgi.com/mediasolutions
The SABC
Established in August 1936, The South African Broadcasting Corporation (SOC) Limited ("The SABC") is a public broadcaster (Schedule 2: "Major Public Entity" in terms of the Public Finance Management Act No. 1 of 1999, "PFMA"), with a mandate to inform, educate and entertain the public of South Africa. Founded on the statute of The Broadcasting Act (The Act) the SABC's obligations are captured in the Independent Communications Authority of South Africa ("ICASA") Regulations and license conditions, providing five television channels and 19 Radio stations. https://www.sabc.co.za/sabc/
Search For More Content