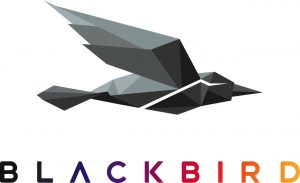 14 May 2019, London – Forbidden Technologies plc (AIM: FBT), the developer and seller of cloud video platform technology using its patented Blackbird technology, is pleased to announce that with effect from 8.00 am tomorrow morning the Company's name will change to Blackbird plc.
Trading in the Company's shares under the new name will commence at 8.00 am tomorrow and the Company's ticker symbol (TIDM) will change from 'FBT' to 'BIRD'. The Company's website can be found at www.blackbird.video, where the information required pursuant to AIM Rule 26 can be viewed.
Shareholdings will be unaffected by the change of name and existing share certificates should be retained as they will remain valid for all purposes. Any new share certificates issued will bear the new name.
Ian McDonough, Chief Executive of Forbidden said: "This is a logical step forwards for the Company as we consolidate our commercial efforts behind the Blackbird platform. The collective noun for a group of blackbirds is a cloud. This is no accident. Our unique Blackbird codec and toolset is completely cloud-native. The Blackbird name is synonymous with speed and agility, and this is exactly what Blackbird provides for our customers. It brings workstation responsiveness together with all the advantages of the cloud for collaborative workflows for video professionals and teams, across the world.
We look forward to a bright future under the all-encompassing banner of the Blackbird name, as we continue to pursue our mission to revolutionise the way organisations work with video and maximise the value of video assets in a rapidly evolving broadcast and digital landscape."
Search For More Content