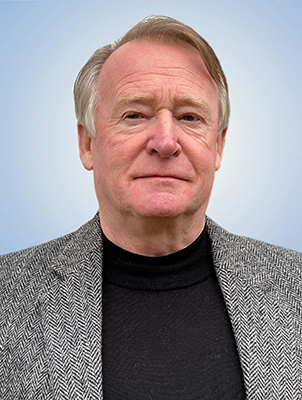 Letchworth, Hertfordshire, UK March 5th, 2021 – ATG Danmon announces a new addition to its team with the appointment of Chris Nairn as Sales Director. Reporting to Managing Director Russell Peirson-Hagger, he joins from Bang & Olufsen Pro AV where he was Sales Director, Strategic Enterprise Partner Programme.
Chris Nairn began his broadcast industry career at Quantel followed by seven years in sales management roles with Sony Professional Solutions Europe. In 2016 he joined Grass Valley as Regional Sales Manager, Northern Europe, before joining Bang & Olufsen.
"We are very pleased to welcome Chris into the company," Russell Peirson-Hagger comments. "His long career in sales roles with some of the most innovative companies in the industry has given him an ideal professional background for this position. The role includes prospecting for new clients across the broadcast, post production, corporate, educational and wider AV sectors. Chris will also be responsible for gathering information on business trends with a view to developing new services, products and distribution channels."
"Advances in the quality, versatility, functionality and cost-efficiency of video and audio production equipment during recent years have created great opportunities right across the media business," Chris Nairn adds. "Remote production technology and IP-connectivity are in greater demand than ever. This became more evident during 2020 as organisations implemented new working practices allowing them to operate under the changing conditions. Our focus as system integration specialists is on partnering with our customers to create solutions which meet their current needs while at the same time allowing expansion to accommodate future operational or technical requirements. I look forward to building on ATG Danmon's proven experience and its well-earned reputation as a company which delivers on time and on budget."
About ATG Danmon
Part of the Danmon Group, ATG Danmon (www.atgdanmon.co.uk) is an international systems integrator and a world-class supplier of broadcast systems planning, design, installation and commissioning services. Customers include some of the world's largest television and multimedia networks. ATG is also active in the educational and corporate sectors. The company has partnered with many clients in the construction of IT-based automated file workflow systems, high-definition studios, master control rooms and playout facilities, as well as the upgrade of existing SD systems to HD and UHD.
With offices in Asia, Denmark, Germany, Norway, Portugal, Spain, Sweden and the United Kingdom, the Danmon Group (www.danmon.com) thinks globally and acts locally to support customers with its highly experienced sales and engineering teams.
Search For More Content