Christy Media Solutions expands its recruitment and executive search presence in Asia
Tue 11, 06 2019
Booth 6J3-15, BroadcastAsia 2019, Suntec Singapore, 18 – 20 June: Christy Media Solutions is a leading broadcast media recruitment agency that regularly visits and exhibits at key trade shows to connect with important players in the industry. The three-day ConnecTechAsia (BroadcastAsia) event represents the business platform in Asia that covers the whole ecosystem of info-communications, broadcasting and emerging technologies and represents a great opportunity for meeting new companies and candidates.
The broadcast media industry never sits still, it's fast-moving and always evolving; whilst new developments at home and abroad mean it's an exciting time to be involved in international executive search and recruitment. The team at Christy Media like to keep updated with the latest media technology trends, and equally to spend time meeting up with the brightest talents in these new technologies and regions.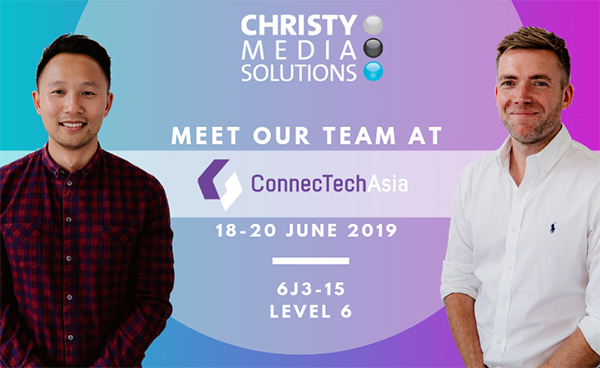 Christy Media partners with broadcasters, content creators and distributors, creative digital agencies, eSports organisations, live production facilities, OTT/VOD platforms, post-production houses, system integrators, technology solution providers and telco operators.
"Over the past 15 years we have successfully expanded our global capability" says Christian Magill, Director of Christy Media. "By exhibiting at more tradeshows and attending conferences, we get to meet the innovators and talent available from not only a local regional perspective, but from worldwide visitors to these events. With so much change, it's an exciting time to be involved in the media entertainment industry."
About Christy Media Solutions Ltd.
Christy Media Solutions provides specialist recruitment and executive search services to broadcast media organisations worldwide. The company partners with broadcasters, content creators & distributors, OTT, VOD & streaming platforms, live production, creative digital agencies, eSports gaming, media technology vendors, system integrators, post-production, sports federations, telco operators and service providers.
Related Content
Based on your recent activity and preferences we recommend the following pieces of content