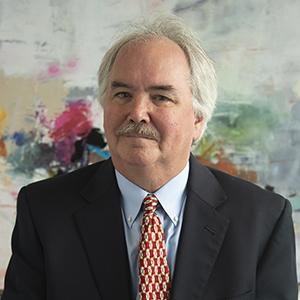 ALAMEDA, USA – August 20, 2021 – Clear-Com® is pleased to announce the promotion of Jay Wallace to Senior Regional Sales Manager, Northwestern USA with the addition of Latin America to his sales territory.  In his expanded role, Wallace will continue supporting partners in his Northwest territory while simultaneously cultivating and strengthening Clear-Com's relationships with Partners in Latin America, as both regions have experienced continued growth.
Despite the residual effects of the global pandemic, Clear-Com has maintained sales in its U.S. and Latin American customer bases, as businesses evolved, expanded and upgraded their communications systems across markets. Many professionals have come to experience the value of their intercom solutions during this time, by allowing them to remain operational by facilitating remote, hybrid, and socially distanced workflows.  Wallace will play a critical role in educating current and future dealer partners and customers on how Clear-Com's significant technology, innovations and enhanced intercom capabilities can translate into more efficient production workflows.
"I am very pleased to promote Jay Wallace to this new role which now adds oversight of Latin America to his already impressive sales territory. Jay has been with Clear-Com for over twelve years, managing the Northwest US, and Canada. He has hands on experience, a deep technical knowledge, and a commitment to work closely with our partners to provide the best solutions possible.  Jay will quickly become a trusted asset to our partners and clients across Latin America," commented Michael Rucker, Director of Sales, Americas.
Wallace has been in sales for Clear-Com since he started in 2009. He is also a longtime user of Clear-Com products and worked for Kennedy ENG, a Clear-Com dealer-partner, before joining the sales team. His background in media and communications dates back to 1979 when he took a job at KBMT-TV in Beaumont, Texas, and he has held many subsequent sales and technical positions at a variety of prominent TV and radio stations, including KDFI-TV, KAAM/KZPS Radio and Midcom/Dallas Cowboys radio.
"Latin America presents a new challenge and offers new and exciting opportunities. I look forward to being a strong advocate for our Partners, growing our business, opening new market segments, and continuing to support our customers in any and all of their communications needs," said Wallace.
Wallace will remain based out of Clear-Com's U.S. headquarters in Alameda, California.
About Clear-Com®
Clear-Com, an HME company, is a trusted global provider of professional real-time communications solutions and services since 1968. We innovate market proven technologies that link people together through wired and wireless systems.
Clear-Com was first to market portable wired intercom systems for live performances. Since then, our history of technological advancements and innovations has delivered significant improvements to the way people collaborate in professional settings where real-time communication matters. For the markets we serve — broadcast, live performance, live events, sports, military, aerospace and government– our communication products have consistently met the demands for high quality audio, reliability, scalability and low latency, while addressing communication requirements of varying size and complexity. Our reputation in the industry is not only based on our product achievement, but also on our consistent level of customer engagement and dedication to delivering the right solutions for specialized applications, with the expertise to make it work. Around the globe and across markets, Clear-Com's innovations and solutions have received numerous awards and recognitions for ingenuity and impact to customers.
For more information, please visit www.clearcom.com
Search For More Content