Growth Driven by IP-Based Projects
1st August 2019, Cambridgeshire, UK – dB Broadcast, the UK's leading systems integrator, has enjoyed a very successful first half to its financial year, with a record order intake and some high profile projects signed up. Most of the new work involves large IP-based broadcast projects for live production, providing clients with the ability to support remote and local production using full IP to SMPTE 2110, resulting in greater flexibility and scalability.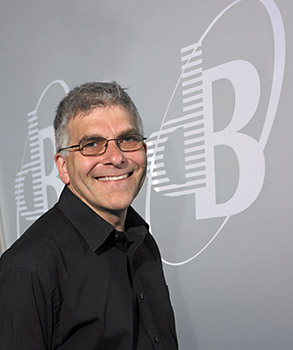 Current projects include: new headquarters for BBC Wales in Cardiff; new production and playout facilities across multiple European countries (details of the client and project are under NDA and have not been disclosed); UK-wide projects at more than 80 sites for three different clients also under NDA.
A recently completed project saw a major sports club gain full control of the match day content for event attendees thanks to a new gallery, and conversion of material to many screens around the stadium with different and non-standard aspect ratios.
The company will be exhibiting at IBC2019 where visitors can discuss their broadcast challenges and system requirements, and see the latest incarnations of dB Broadcast's successful intelligent mains distribution units (iMDUs). The new Cardinal units include key features such as power monitoring and local download of software updates. dB has been shipping the new Cardinal iMDU12B for the last two months, and has already sold several hundred units.
Cardinal products now include remote power monitoring for maximising operational efficiency, and early detection of faults within a rack. This includes monitoring of power, input voltage, energy (kWh), input current and power factor. The local download feature means that new software versions can be uploaded in the field, without needing to remove the unit physically.
Other useful features include the ability to 'power cycle' remote equipment – a specific piece of kit can be powered down and up again – and monitor temperature to observe patterns and detect trends.
Tom Swan (pictured), Sales and Marketing Director of dB Broadcast says: "The latest Cardinal products feature enhancements based on our considerable experience with clients on major broadcast projects, and we are confident that they address real needs in the market. The reliability of the range has been verified by its use at TV and DAB transmitter sites throughout the UK."
The new range will be on show at IBC at Stand 10.A28 between 13th and 17th September. Senior members of the team from dB Broadcast will be on hand to discuss their latest projects and client requirements.
About dB Broadcast:
dB Broadcast (dB) is the UK's largest and most successful independent systems integrator, and is expert in solutions design, systems build and integration, migration and support for both traditional and new technology broadcast systems.
dB is independent of hardware and software vendors and represents a centre of excellence for the delivery of modern day, fit for purpose broadcast systems. Consultancy and after-sales support are an increasing part of dB's portfolio of services.
dB also designs and manufactures products for the broadcast industry including: Cardinal range of mains distribution units (MDUs), Hawkeye for switching and monitoring all types of broadcast signals, MERlin DVB-T2 and DVB-T monitoring receivers, Showman multi-standard analogue TV receiver/demodulator and bespoke products to a customer's specific requirements.
With purpose-built headquarters in Cambridgeshire UK, dB has approximately 20,000 square feet of space for prefabrication and test of customer systems.
Search For More Content