Deltatre's AXIS to power BritBox for a further five years
Tue 08, 12 2020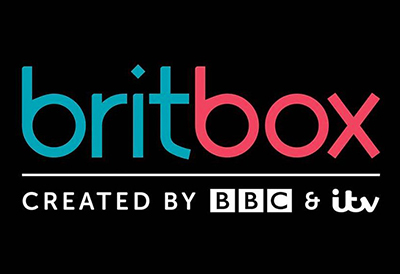 Deltatre will continue as front-end and design partner of the streaming service
Deltatre, the global leader in video experiences across sport and entertainment, has extended its collaboration with ITV and continues to power its "best of British" content streaming service, BritBox, across all major platforms. The new agreement will run for a further five years.
BritBox employs Deltatre as its front-end and design partner, utilizing 'AXIS', the company's targeted UX management platform, to power the front-end and user experience.
Part of Deltatre's comprehensive suite of streaming products, AXIS is a targeted UX management console and suite of multi-platform reference apps. Via a simple drag and drop interface, AXIS helps editorial teams control every element of their OTT video service, including design, navigation, promotions, page layout, and content.
ITV continues to AXIS because of its ease of deployment, content management functionality, segmentation ability and cost-efficiency.
This deal with a leading broadcaster signals another significant milestone for Deltatre in the entertainment space, complementing its roster of high-profile clients in the sports industry.
Gilles Mas, President, Video Experiences, Deltatre: "This extension of our collaboration is testament to the high-quality nature of our work to date and underpins our expertise in the entertainment space. We know that the demand for streaming services has increased drastically this year. Therefore, it is important that our clients can deliver personalized user experiences, based on what a subscriber wants to watch and on which platform or device they want to watch it on. We're looking forward to working with BritBox in its next phase of evolution and growth." 
Lee Marshall, Director of Product, BritBox: "It's important for us to partner with a company that has the necessary streaming expertise, especially in the entertainment industry. Our collaboration with Deltatre has coincided with a great period of growth and has helped BritBox connect with our viewers, providing them with a unique and exciting user experience."
Together, the two parties will explore new technologies designed to keep viewers engaged and entertained, including investigating the potential for increased UX personalization. Deltatre's streaming expertise and technology infrastructure allow BritBox to deliver their service to a considerable number of devices and platforms at speed. This includes web, iOS, Android, Fire TV, YouView, Samsung Tizen, LG WebOS, Chromecast and Freeview Play, among many others.
BritBox continues to grow not just in the UK, but around the world. Recently, a new series of the iconic satirical political programme, Spitting Image, was launched on the service.
Deltatre continues to expand on its product offering, building on its track record of helping global streaming platforms engage the market with scale, reach and a genuinely differentiated UX and personalized experience.
About Deltatre 
Deltatre is the global leader in user-focused video experiences and is trusted by the world's largest media organizations. Its market-leading product and services portfolio has helped redefine the way the world consumes movies, TV and sport, by offering specialist innovations in OTT streaming, websites and apps, user experience (UX), and product design. Over its 34-year history, the company has grown to employ more than 1,000 staff based in offices spanning 11 countries.
About BritBox 
BritBox is a digital video subscription service created by the BBC and ITV. The service brings the very best in past, present and future British programming and award-winning content to viewers all in one place for £5.99 per month in HD. British TV boxsets from All 4 and British films from Film 4 are also available. The service includes high quality factual and entertainment content from Channel 5 plus original British comedies from Comedy Central UK. BritBox features the biggest collection of British content available on any streaming service, and brand-new commissions for British production companies specifically created for BritBox. BritBox also offers expert curation and playlists that will enable viewers to easily find programmes they know and discover new favourites via web, mobile, tablet, connected TVs and streaming devices including Fire TV, Apple TV, Freesat & Chromecast. Content on BritBox can be downloaded and viewed offline where rights allow.
Related Content
Based on your recent activity and preferences we recommend the following pieces of content