Mo-Sys Engineering (www.mo-sys.com), world leader in precision camera tracking solutions for virtual production and image robotics, announced today that its partner disguise (www.disguise.one) has a number of customers and partners adopting StarTracker technology for XR and virtual production. disguise customers have been adopting StarTracker systems with disguise xR technology, and disguise has seen strong demand in the fast-growing APAC market for the combined solution.
StarTracker is Mo-Sys's precision 6-axis camera and lens tracking system, designed for use with XR stages, LED volumes, and green/blue screens, for broadcast or for film VFX production. Along with real-time photo-realistic graphics, and real-time compositing, these three technologies have enabled the current explosion in virtual production for both VFX-heavy feature films, television series, and sports production.
"We are delighted that not only has disguise selected StarTracker for demo usage in its local offices," said Mike Grieve, Commercial Director of Mo-Sys, "but also that their customers are adopting StarTracker technology for XR shows, events, and virtual production."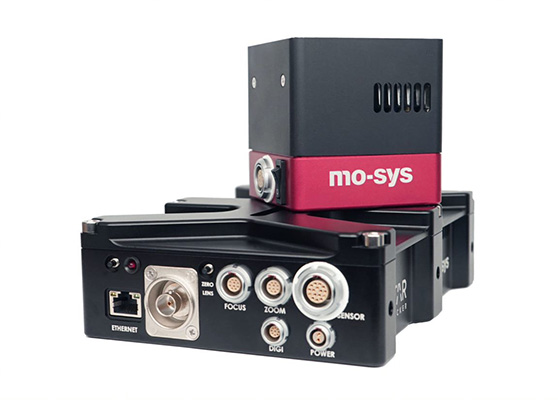 Virtual production, according to multiple industry reports, is set to grow substantially throughout 2021. Key cost savings over traditional production workflows include savings on locations, as these can be scanned using photogrammetry techniques and re-created as highly detailed real-time 3D environments. In addition, by capturing VFX shots in camera, post-production compositing is either reduced or removed entirely.
Tom Rockhill, Chief Commercial Officer of disguise, commented, "It's important to us that disguise offers customers flexibility as they embark on a journey with our XR technology. Mo-Sys StarTracker is a great choice for customers looking to get into XR or virtual production. It's a robust and well liked solution and many of our clients have made an investment in StarTracker to support their stage and LED volume builds."
Discover the disguise xR solution here: web.disguise.one/learnmore
About Mo-Sys Engineering
Mo-Sys Engineering is an innovative designer and manufacturer of advanced camera robotics and virtual technologies for the high-end film and broadcast industry. The Mo-Sys product range spans remote heads & motion control, broadcast robotics, mechanical and optical camera tracking for AR and VR, and on-set visualization. Further information is available at www.mo-sys.com
About disguise
The disguise technology platform enables creative and technical professionals to imagine, create and deliver spectacular live visual experiences at the highest level.
Combining real-time 3D visualisation-based software with high-performance hardware, disguise delivers challenging creative projects at scale and with confidence. Its new award-winning Extended Reality (xR) workflow is empowering users to bring to life immersive visual experiences that inspire and engage remote audiences everywhere.
disguise xR has already powered immersive real-time productions for music artists such as Katy Perry and Billie Eilish, enterprise businesses like SAP and Lenovo, educational institutions like the University of Michigan, broadcast TV shows like MTV Video Music Awards and America's Got Talent, commercial brands like Nike and Under Armour and many other virtual experiences in more than 30 countries.
With an ever-increasing global partner network and working alongside the world's most talented visual designers and technical teams in live events, TV broadcasts, films, concert touring, theatre, fixed installations and corporate and entertainment events, disguise is building the next generation of collaborative tools to help artists and technologists realise their vision.
Search For More Content